Welcome to VG-Reloaded. The site that's all about gaming. We bring you gaming news, game reviews and talk about the latest in gaming culture. We cover all platforms and consoles, old and new, as well as internet gaming platforms including flash games, online casino games and sports betting.Browse our news section for the latest updates, or check out our games reviews.
News

DOOM Launch Trailer Released
Next Friday, get your ass to Mars! And then Hell! Read More →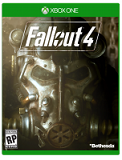 Fallout 4 : Far Harbor Trailer Released
The third DLC add-on comes out in two weeks Read More →
Coffin Dodgers Races onto PS4 with PS Plus Discount
Take on Death himself in the hottest geriatric racing game...
Dishonored 2 Set For November 11th
World Gameplay Premiere on June 12th at Bethesda's E3 Showcase Read More →

COD: Infinite Warfare Announced, MW Remastered Confirmed
The leaks and rumours were true…. Read More →
Nintendo Delays NX and Zelda to March 2017, Plus More…
NINTENDO PROVIDES UPDATES ON MOBILE, NX AND THE LEGEND OF ZELDA...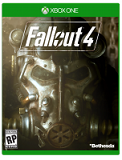 Fallout 4 Automatron DLC Trailer
Fallout 4's first DLC hits PC and consoles on 22nd March… Read More →
Nintendo Direct Announcements 3/3/16
New Nintendo Direct broadcast reveals new Kirby and Paper...
Reviews
PS4 Review: Uncharted 4: A Thief's End
A fitting end? Read More →
Xbox One Review: Battleborn
Gearbox throw down the gauntlet in the MOBA FPS battle… Read More →
PS4 Review: Life Goes On: Done To Death
He has ceased to be, he is no more…but he can be helpful… Read More →

PS4 Review: The Walking Dead: Michonne – Episode 3: What We Deserve
Michonne's mini-series draws to a close, but does it...

PS4/Xbox One Review: Coffin Dodgers
Should you dodge this kart racer? Read More →

Xbox One Review: The Park
Is it worth the price of admission to this amusement park? Read More →

3DS Review: Yo-Kai Watch
Does Pokemon have some new competition? Read More →

PC Review: The Collider 2
High-speed madness awaits… Read More →

PS4 Review: HITMAN Episode 2: Sapienza
Agent 47's next mission sends him to Italy… Read More →
PS4 Review: Ratchet and Clank
The Lombax Rises Again… Read More →