Welcome to VG-Reloaded. The site that's all about gaming. We bring you gaming news, game reviews and talk about the latest in gaming culture. We cover all platforms and consoles, old and new, as well as internet gaming platforms including flash games, online casino games and sports betting.Browse our news section for the latest updates, or check out our games reviews.
News

Red Dead Redemption 2 Trailer Now Live!
Story details abound in this new trailer… Read More →

Interview: Donna Burke
We welcome back "Sins of the Father" and Heaven's...
Sega Forever Has Launched And We Got Random Loot…
Cassette Tape and Cereal anyone? Read More →

E3 2017: Nintendo Announce Metroid 2 Remake For 3DS
Metroid: Samus Returns is Nintendo's other surprise for...

E3 2017: Nintendo Spotlight Highlights
Metroid fans rejoice! Prime 4 announced and much more! Read More →

E3 2017: Sony Press Conference Highlights
Days Gone! God of War! Shadow of the Colossus Remake! VR Games...

E3 2017: Ubisoft Press Conference Highlights
Mario and Rabbids! Assassin's Creed Origins! Far Cry...

E3 2017: Bethesda Press Conference Highlights
Sequels galore were unveiled earlier today… Read More →
Reviews

Xbox One Review: Danger Zone
Highway to the danger zone… Read More →
PS4 Review: Batman: The Enemy Within – Episode 2: The Pact
The Batmobile may be cool, but I want to ride Joker's...

PS4 Review: Minecraft Story Mode – Season 2: Episode 3 – Jailhouse Block
Can Jesse break out of the Admin's prison? Read More →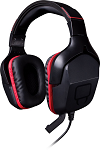 Hardware Review: Venom Marauder Universal 7.1 Virtual Surround Gaming Headset
Can Venom make a great 7.1 headset? Read More →

PS4 Review: Call of Duty: Infinite Warfare – DLC 4: Retribution
The final Infinite Warfare DLC is here… Read More →
Nintendo Switch Review: FIFA 18
FIFA hits the Switch, but is it worth a kick around? Read More →

Xbox One Review: Cuphead
The 1930s cartoon-style shooter is finally here… Read More →
PS4 Review: Ruiner
Can this Cyberpunk shooter strike hard? Read More →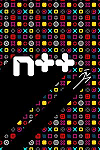 Xbox One Review: N++
The tough-as-nails platformer finally gets an Xbox One release… Read More →

PS4/Xbox One Review: The Lego Ninjago Movie Video Game
Wake me up before you Ninjago-go… Read More →