Should you descend onto the dance floor once more?

The Just Dance series really put the Wii on the map with dance games; of course there have been many other games like We Dance, Dance Central and Michael Jackson The Experience, but Just Dance was the game that I felt really kicked things off, so how does it feel in its 4th incarnation?


Well, the premise is the same as you use the Wii Remote to match the dance moves on screen along with some great tunes; Just Dance 4 has some classics including The Final Countdown, Jailhouse Rock, Never Gonna Give You Up and modern songs like Call Me Maybe, What Makes You Beautiful and Moves Like Jagger, in total there are over 40 songs and the option to get more via DLC. A new Battle Mode puts you against your friends, while classic modes like Just Sweat make improvements to keep things fresh, but also familiar.
There's a good variety of tracks to dance to, although I personally hate anything with Justin Bieber or One Direction in it, Duet Mode and Mash-Up Mode also return and you can show off your stats via your dancer card. As with past Just Dance games on Wii, it's hard to tell just how good/bad you are since the Wiimote tends to do its own thing, but it's still a hell of a lot more accurate in its responses than Move or Kinect.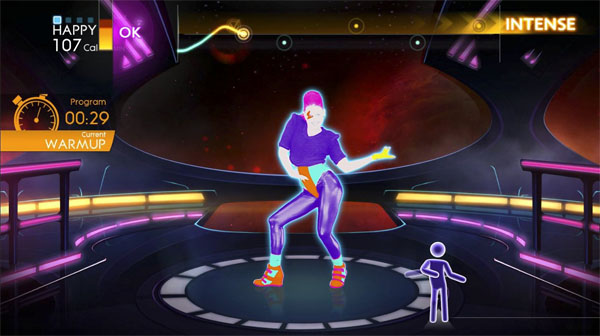 Visually, Just Dance 4 looks pretty good. The animations are slick and the menus are easy to navigate, but it's starting to show its age. The soundtrack is good for the most part and the nice thing is that there's something for everyone, more or less.
The Verdict
Just Dance 4 may not evolve the series that much, but it does add enough to still make it one enjoyable ride for you and your friends.