Can you solve the challenge of the Seven Doors?
Welcome to Seven Doors. Behind this door, seven challenges are waiting for you that we have prepared specifically to test your skills. We're waiting for you behind the last door… If you arrive… Now, if you are ready, you may begin… The Door Is Open. Good Luck. Seven Doors is an atmospheric and mystery game that will test your skills. Solve puzzles, decipher secret languages, overcome dangerous and spooky situations and even become part of a giant chess game. As a player, you will have to go through seven different atmospheres, all of them unique, special and surprising that will awaken your wits. Do not expect a fictional story, in this game the protagonists are you and the puzzles.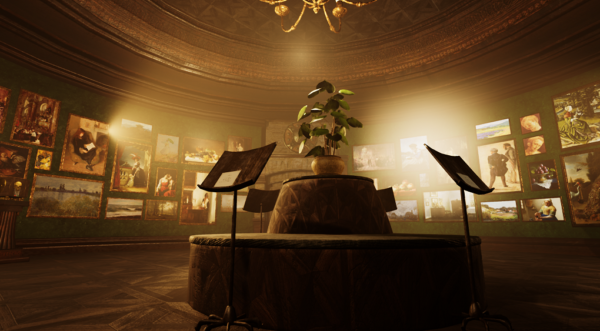 Seven Doors is a first-person puzzle game that feels like a bunch of escape rooms in which you need to solve a puzzle to move forward from one room to the next. The puzzles are varied with different themes throughout and definitely get the old grey matter working. Some rooms have riddles while others will have you walk past statues in a maze to the end without them grabbing you in what reminds me of the Weeping Angels from Doctor Who.
Each room feels unique and while you could just look up the solutions online, I avoided this as it was far more rewarding to solve each room without assistance. The good news is that the game doesn't actually end after the seventh door, but I won't go into spoilers here. The bad news is that the game is very short regardless and I found myself craving much more. Moving and interacting with objects can tend to feel a bit stiff but it's far from the worst handling I have encountered.
The visuals are quite strong here with highly detailed rooms and the objects in them. I won't spoil the contents of the rooms, but they do look impressive overall. The game does have a haunting soundtrack playing throughout the whole experience that feels like a mixture of horror and something from a Professor Layton game.
The Verdict
While not exceptionally long, Seven Doors is an interesting puzzle game that will test your mettle. It will definitely please fans of the genre for a couple of hours and it's reasonably priced to boot.
Score: 7.0