Xbox One Review: Assassin's Creed Rogue Remastered
Can Rogue finally gets the recognition it deserves?

18th century, North America. Amid the chaos and violence of the French and Indian War, Shay Patrick Cormac, a fearless young member of the Assassin Brotherhood, undergoes a dark transformation that will forever shape the future of the colonies. After a dangerous mission gone tragically wrong, Shay turns his back on the Assassins who, in response, attempt to end his life. Cast aside by those he once called brothers, Shay sets out on a mission to wipe out all who turned against him, to ultimately become the most feared Assassin hunter in history. In Assassin's Creed Rogue Remastered, you will experience the slow transformation from Assassin to Assassin hunter. Follow your own creed and set off on an extraordinary journey through New York City, the wild river valley, and far away to the icy cold waters of the North Atlantic in pursuit of your ultimate goal to bring down the Assassins for good.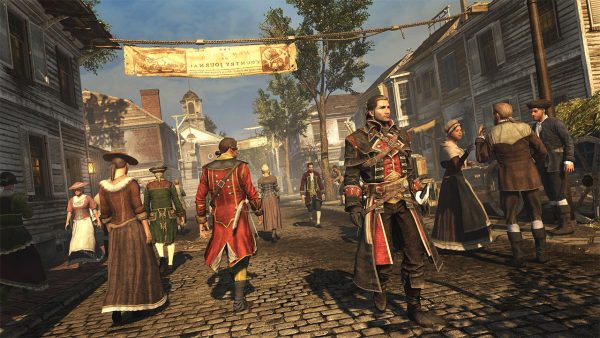 Assassin's Creed Rogue came out alongside another AC game…Assassin's Creed Unity, but that one was for PS4/Xbox One only while Rogue was the series' send-off for 360 and PS3. It was quite odd to get two AC games in one year, which was a gamble that didn't quite pay off as Unity was a glitchy mess at launch and Rogue was overlooked by most who made the leap to PS4 and Xbox One, even though it was clearly the superior of the two.
Which is why I'm pleased that Rogue has got the remaster treatment, including 4K support and bringing the game more to life than the original version. It may not be the longest game in the series, but Rogue is definitely one of the most impressive. It may be hard to justify picking up if you already own a 360 copy as it's backwards compatible, but the updated visuals make this trip back as Shay Patrick Cormac all the more worth it. Plus, you'll get another achievement list if you want to double-dip.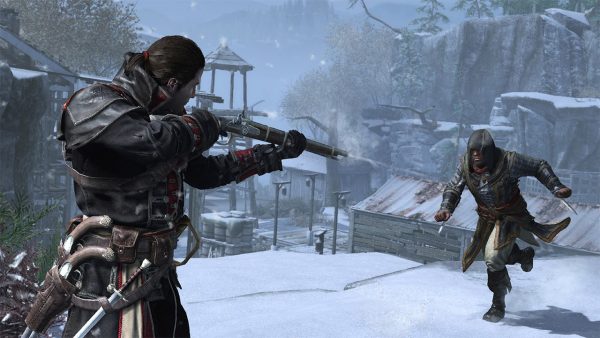 Of course, being a 4 year old game getting the remaster treatment doesn't mean it'll look anywhere near as stunning at Origins does, but the updated visuals are impressive nonetheless and the added 4K enhancements are more than welcome. The soundtrack and voice-acting remains as impressive as it did before, while the story is a nice change of pace and reason enough to give this game a go either in it's original or remastered form.
The Verdict
Assassin's Creed Rogue Remastered is a great remake of a great game that quite a few missed out on 4 years ago, which is why it's perfect to pick it up now and will more than fill the void left for those who have finished Origins.
Score: 8.5