PS4 Review: Call of Duty – Infinite Warfare: DLC 2 – Continuum
How does Infinite Warfare's second DLC hold up?

Continuum is the second of the four planned DLC packs for COD: Infinite Warfare. The first "Sabotage" was a nice addition and provided a lot of fun with the new maps and the new zombies level "Rave in the Redwoods". This time around, we get the same deal…4 maps and new zombies level…this time set in the 70s called Shaolin Shuffle.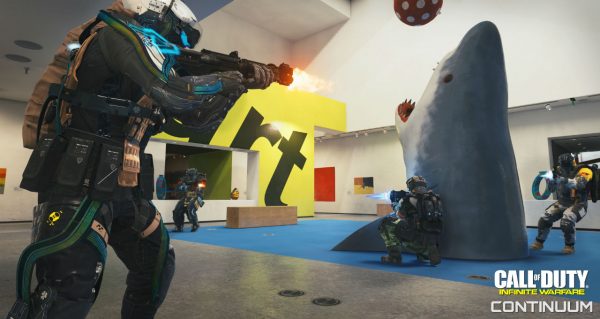 For fans of Modern Warfare 2's multiplayer, the new map Excess is a re-imagined form of Rust. The other 3 are Turista, Scrap and Archive…all equally fun maps and unique. It's a nice balance overall and it's making the season pass actually seem like it's worth the cash this time around. Shaolin Shuffle is where I spent the majority of my time…when I could find a match, for some reason I found it tricky to get into a full game.
The level itself is superb, full of tight quarters and highly detailed environments. You can also learn kung fu styles of attacks to use, which come in the form of side missions such as killing a number of zombies with the move…if you die, then you lose the ability, but if you find the same potion that you drank before, you can pick up where you left off. It's a bit nuts to be karate chopping hordes of zombies, and it doesn't always pay off…but it's good fun nonetheless.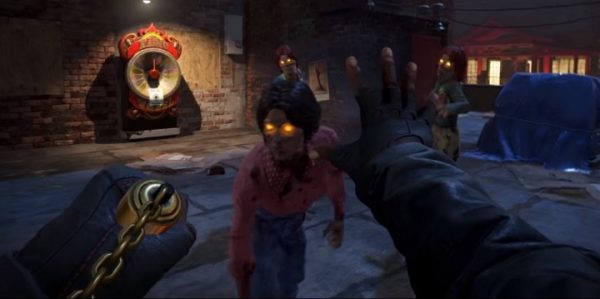 The 70s vibe goes well with the kung fu style too. I just wish these zombies levels had some kind of structure that you can follow. It's never really clear what you have to do besides survive, although the solution is online…it doesn't help it being unnecessarily cryptic. Just some guidance would go down well.
The Verdict
Continuum is a decent DLC pack and a welcome addition to Infinite Warfare. 2 down, 2 to go…let's hope they can keep this momentum up for the final two map packs.
Score: 8.0