The Squids make their way to the 3DS with surprising results…

Steev and the rest of the Squids are in danger! An infectious black ooze is corrupting their world, and this band of unlikely heroes needs to fight back to save their kingdom! Squids Odyssey is not just about gorgeous cartoon art, jaunty music and humorous storytelling: the battles provide a deep challenge as strategy and skill are required to use the environment, the Squids' strengths and enemies' weaknesses to lead your team to victory!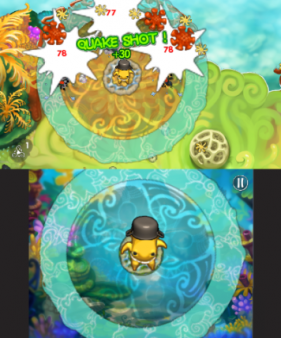 This is a first for Nintendo; if you buy either version of Squids Odyssey you can download the other version for free as part of a cross-buy promotion. I had previously reviewed the Wii U version and enjoyed it, despite the difficulty spikes and sometimes cruel ways you lose battles. I wasn't so sure the 3DS would be any better, but was I right?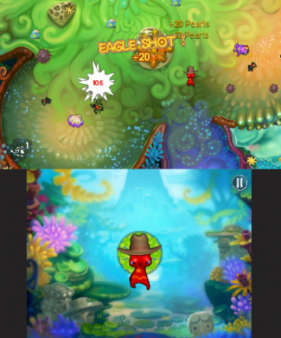 The visuals have been toned down slightly as you would expect, it's not as crisp as on the Wii U…but having said that, the 3D effect is a good compromise. The game itself is identical in its content on both systems and handles just as well on 3DS with the stylus; it's actually a very good version of the game and is obviously more accessible on the go than the Wii U version.
The Verdict
Squids Odyssey is just as fun on the 3DS than on Wii U. The best thing is that you don't have to choose between them, you simply buy one and get the other version for free. Both versions have their own charms…the Wii U version looks crisper in HD, while the 3DS version is nice to play on the move and has a good 3D effect. Either way, you should definitely consider picking it up for either or if you have both systems, both versions.