Xbox One Review: Danger Zone
Highway to the danger zone…

One of Burnout's most enjoyable modes had to be it's Crash Mode, which lets you drive you into traffic and cause a massive pile-up, then blow up the car with a Smashbreaker and guide the exploded car into more cars for another chance of making even more cars crash. The more cash damage you do, the better. Three Fields essentially tried to recreate this mode but for golf in last year's "Dangerous Golf" but have now released Danger Zone, which is Crash Mode in all but name.


Instead of an open road or highway, however, the game is set in a simulation. It has the same objective of causing destructive bliss, while aiming for high scores and scattered around are bonus pick-ups.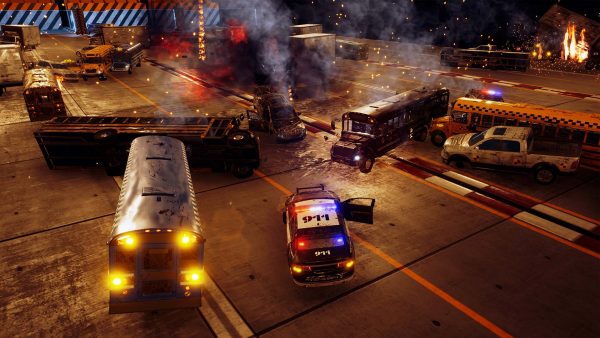 The game is cheap at only £9.99, but considering the content on offer is quite bare bones…it's understandable, but yet I'm more than pleased with what's on offer considering the low cost. It's a good deal overall, while it still maintains the classic Crash Mode controls and physics that we've come to know over the years. This is just a nicely condensed version of it.
The Verdict
While it would have been nice to have a larger game, Danger Zone does more than enough to whet the nostalgia appetite for Burnout's Crash Mode. Hopefully, Three Fields will add DLC to expand the game even further, but if not this is still worth picking up. I for one, cannot wait to see the Xbox One X update when it arrives…
Score: 8.0