Xbox 360 Review: Guitar Hero Metallica
Metallica finally gets its own game, but is it any good?

I must admit, I'm not a fan of Metallica. When it comes to music, I'm somewhat old fashioned…even though I'm only 21. To be honest though, I'm unfamiliar with the band's tracklist and found myself enjoying the guest acts more. Fans of the band should be pleased with the list itself, which is below: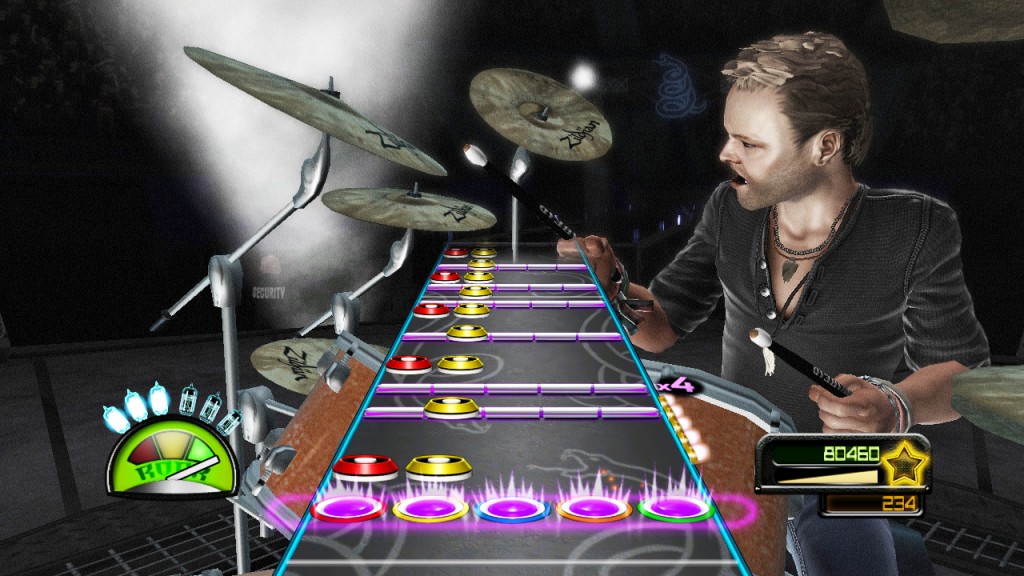 All Nightmare Long
Battery
Creeping Death
Disposable Heroes
Dyers Eve
Enter Sandman
Fade To Black
Fight Fire With Fire
For Whom The Bell Tolls
Frantic
Fuel
Hit The Lights
King Nothing
Master of Puppets
Mercyful Fate
No Leaf Clover
Nothing Else Matters
One
Orion
Sad But True
Seek And Destroy
The Memory Remains
The Shortest Straw
The Thing That Should Not Be
The Unforgiven
Welcome Home (Sanitarium)
Wherever I May Roam
Whiplash
Metallica has also chosen the following groups that influence them to appear in Guitar Hero Metallica:
Alice In Chains – No Excuses
Bob Seger – Turn The Page (Live)
Corrosion of Conformity – Albatross
Diamond Head – Am I Evil?
Foo Fighters – Stacked Actors
Judas Priest – Hell Bent For Leather
Kyuss – Demon Cleaner
Lynyrd Skynyrd – Tuesdays Gone
Machine Head – Beautiful Mourning
Mastodon – Blood And Thunder
Mercyful Fate – Evil
Michael Schenker Group – Armed and Ready
Motörhead – Ace of Spades
Queen – Stone Cold Crazy
Samhain – Mother of Mercy
Slayer – War Ensemble
Social Distortion – Mommy's Little Monster (Live)
Suicidal Tendencies – War Inside My Head
System of a Down – Toxicity
The Sword – Black River
Thin Lizzy – The Boys Are Back in Town
Guitar Hero Metallica looks like a modded version of World Tour, just like GH Aerosmith was a modded version of Guitar Hero III. The quick anime cutscenes return during the career mode, but wherever you want to play the game or not is down to a matter of taste in that type of music. If you hate heavy metal, then GH Metallica will drive you mad…if you love it, then this could be the best version of the series for you.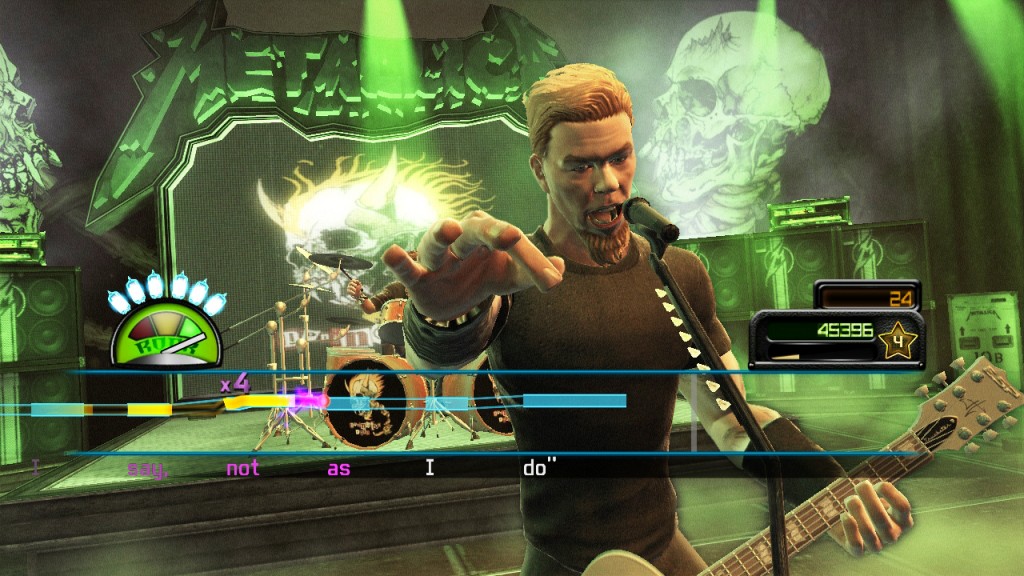 Fans may be a little disappointed with the guest acts songs like Ace of Spades and The Boys Are Back in Town. Mainly because even I can listen to them and somewhat enjoy them…well, Aces of Spades at least. It's actually the song I enjoy the most in the game, the rest I'm more or less unfamiliar with. If you haven't worked it out by now, I'm not that connected to the heavy metal scene.
The Verdict
I've kept this review short for a few reasons. The first being that I'm not an expert on this brand of music, so I'm not 100% what is good and what is bad about the current track list. The second is that fans will probably want to know if it's worth picking up. Well, here's what I think…if Metallica is one of your favourite bands, then you really don't have any choice and absolutely must pick the game up. If not, then you should probably avoid it. Either way, it's a great game for the fans and one they should get as soon as possible.