PS5 Review: Thymesia
Corvus or Corpse?
Thymesia is a gruelling action-RPG with fast-paced combat and an intricate plague weapon system. In a kingdom where death spreads, play as a mysterious character known by the code name "Corvus". Prey upon your enemies, wield the power of disease and find the truth in your own memories.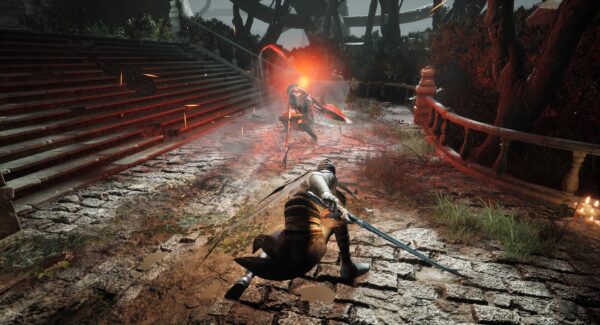 Thymesia takes the Souls-like genre but makes the combat itself faster paced overall and almost gives off Devil May Cry vibes, while retaining the feel of the games from FromSoftware. What does deserve mentioning is that Thymesia is a game made by a small indie studio and on a much smaller budget than the Souls games, so it is impressive with what the team at OverBorder Studio have accomplished here.
As a result, though, it naturally can't overthrow the likes of Elden Ring, but it does add to the ever-growing number of Souls-like games from other studios and those are definitely improving in quality. The standard fights are impressive, but it's the boss fights in Thymesia that really stand out with Sekiro-type battles. Parrying it essential to victory but it can be a little temperamental, at least for me so expect some level of frustration here when you think you've done all you can to pull it off, for it to fail and be defeated by a killer blow afterwards.
The game's style looks closer to the likes of Bloodborne, though it does manage to sculpt out its own identity with interesting and highly detailed areas, nicely animated enemies and a gripping story to boot. The framerate is also fairly consistent, and bugs were few and far between. The soundtrack is almost impressive with a nice score overall.
The Verdict
While not adding anything particularly new to the Souls-genre, Thymesia is still a highly impressive game and even more so when you consider it's from a small studio. Combat is hit and miss with the parry system, but if you can master it then you'll find yourself a highly impressive game that will fill the void till the next Souls-type game…
Score: 7.5