As far as I have observed, video game developers tend to release their new titles toward the end of the year – in time for the Christmas shopping season (that starts with the Black Friday, the first Friday after Thanksgiving). This usually means that the most anticipated games of the year are released in the late fall, in time for gamers to purchase them (and blame it on Christmas, Hanukkah or whatever) or to buy the appropriate hardware necessary to run them. Again, for Christmas…
In this year's offer there are three games I anticipate the most, all of them set to release either in October, or in November. Two of the three will surely make it under the Christmas tree. The third one will be a browser-based game, but I expect to play it nonetheless. Let's see which the three chosen ones
Call of Duty: Advanced Warfare
I have an affinity for futuristic games – maybe this is why the CoD series was never one of my favorites. This has nothing to do with the games themselves, which I appreciate a lot, but I always felt there is something – a hint sci-fi maybe – missing from the game. Finally, the latest CoD title – Advanced Warfare – changes that.
The new CoD will have a story set in the near future. The missions, the weapons (hundreds of them, if I read it right) and the enemies will be more advanced than the ones in any other CoD title, and so will be the equipment worn by the 'soldiers' – say hello to HUDs, jetpacks and smart grenades. I can hardly wait to put my hands on this one.
Borderlands: The Pre-Sequel
The third title in the Borderlands series will also be quite different from the other two. First of all, its story will not happen on Pandora, but on a moon with no atmosphere and a much lower gravity. Huge jumps, oxygen-powered jetpacks, laser weapons and lots of new landscapes to explore – plus four new characters to play with, including the first appearance by Claptrap the Fragtrap… wow!
I have always been a huge fan of the Borderlands games, and this new title already looks like one I will enjoy. A lot…
Game of Thrones video slot machine
Microgaming, a developer with a portfolio of hundreds of titles and a history of two decades behind it, is preparing a new video slot machine based on the successful HBO TV series Game of Thrones. There is no word about the exact look and feel of the game just yet, and no exact release date has been revealed, but the company's CEO has promised for it to be epic, worthy of the title it bears. I expect the game to be released at the beginning of November in Microgaming-powered online gaming outlets. Play the latest casino games Red flush casino – this will surely be one of them soon.
Your favourite video game, a comfortable bed and maybe a couple of friends to start a multi-player gaming session. The perfect ingredients for almost every man's idea of a perfect day.
They say playing videogames before bed does not help a good night's sleep, but that doesn't mean that completing a level of Call of Duty in the comfort of your own bed isn't one of the best things you could do on a day-off.
Be comfortable and stay organised while playing your favourite videogame
If you are used to play videogames in bed, you might as well consider a couple of things to prevent your body from aching after a long gaming session, as investing in a good mattress is a good idea (not only for your videogame obsession). Choose a good-quality one, neither too bouncy or too sturdy.
Being a videogame hoarder can get a little bit messy, so adding some storage furniture to your bedroom can help you stay organised and keep your videogames all stored in one place instead of being scattered through the room. You can visit Bedstar's website and browse through their bedroom furniture section, you'll find a lot of good-quality chest of drawers as well as laundry boxes that can be used to store your games. Also, you might want to consider adding an ottoman to your bedroom furniture as a storage stool. If you're worried about your bedroom looking too old-fashioned, don't worry because it is not like a Tuffet at all and it can double as a box and as a stool. It's practical and you can choose the style you prefer.
All your precious games, from Battlefield to Prince of Persia, from Final Fantasy to Mario Kart, will be neatly organised and easy to find in your collection.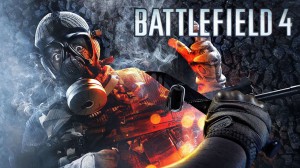 Videogame nights with your friends
In the comfort of your cosy bedroom, aka videogame room, you could also host an exciting videogame night inviting your friends over to your house. Make a list of your favourite multi-player games, so that two or more of you can play simultaneously, and get ready for the gaming marathon.
As it's going to be a long night, you want to make sure everyone can sit comfortably in your bedroom, so be prepared for that. If your bed is big enough and you haven't invited a lot of friends, you could all sit there; just make sure your bed frame is sturdy enough – you might want to consider investing in a good one when choosing the right mattress. Otherwise, having an ottoman in your bedroom can also be a neat idea, not only to store your games as we said previously, but also to use it as a stool for your friends to sit on.
For decades gambling in the United States meant Las Vegas or Atlantic City. Thanks to the internet and new mobile technology gamblers can carry around their favorite casino games in their pockets. There are hundreds of online casinos and today poker, roulette, blackjack, slots and other casino games are only a click away. Throughout the global recession the online gambling industry maintained a high growth rate. In Great Britain online bingo is the fastest growing sector of the online gambling industry. When choosing an online casino players should exercise caution. There are plenty of online casinos but some industry experts say that as many as 50% may be less than reputable. A few gaming sites have been caught using software that they can manipulate and some have refused to pay big winners. Some will attach onerous wagering requirements to deposit bonuses.
By doing a little homework players can save themselves a lot of trouble. The first thing any player should look for is the jurisdiction where the site is licensed and located. Some licensing jurisdictions have very strict rules and regulations while others have a Wild West atmosphere. Reputable online casinos will have the licensing jurisdiction clearly posted on the home page. A quick Google search will help players determines if a site is licensed in a reputable jurisdiction. Online casinos licensed in countries that are members of the European Union must adhere to very strict standards. In addition the gaming software must be tested on a regular basis to make sure the gaming software cannot be manipulated or tampered with.
Most online casinos and online bingo sites offer new players what is known as a 'welcome bonus.' In most cases welcome bonuses are very generous and are usually based on a percentage of a first deposit. Players need to read and understand all of the terms and conditions associated with any bonus offers. Be sure to check the wagering requirements. Some sites have wagering requirements that make the bonuses worthless. At most online casinos players receive some sort of bonus for every deposit made.
In the not so distant past players at online casinos were required to download game software. For those with dial up connections this could take hours. Today most online gaming sites use flash technology and players have instant access to the games and no downloads are required. By doing a little homework players can be sure of a pleasant safe experience at online casinos.
Info about the Hitman slots game
Read more
Highly-Anticipated PC Game from Best-selling PC Franchise Slated to Ship June 2, 2009
REDWOOD CITY, Calif., February 3, 2009 – Electronic Arts Inc. (NASDAQ: ERTS) today announced that The Sims™ 3, the highly-anticipated flagship game from the best-selling PC franchise, The Sims will launch across the PC, Mac, iPhone, iPod Touch and mobile devices summer 2009. The Sims 3 PC will ship to store shelves worldwide starting June 2, 2009.
"The Sims 3 is an incredible game that lets you play with life, create art and show off your creations," said Ben Bell, Executive Producer, The Sims 3. "In the game, players are inspired by endless creative possibilities like the new Traits and Lifetime Wish features which allow players to create Sims with real personalities and destinies. Players can then take their Sim into town to interact with other Sims in the game and capture the action on video to show off online." *
"The June launch combined with the break-through game the team is building gives us the perfect runway to create awareness for The Sims 3," said Russell Arons, Vice President of Marketing for EA. "The Sims 3 will be the original IP summer blockbuster of 2009 as we build off the success of the best-selling PC franchise of all time to create awareness with both loyal Sims fans and new players."
Three Song Track Pack Available Day and Date with The Killers' New Album, Day & Age
Friday 14th November/… After making their entry in a Guitar Hero® set list with "When You Were Young" on Guitar Hero® III: Legends of Rock, multi-platinum alternative rockers The Killers are playing a downloadable encore in Activision Publishing, Inc.'s (Nasdaq: ATVI) Guitar Hero® World Tour, the company announced today. To celebrate the release of the band's third album, Day & Age, The Killers downloadable content will be available simultaneously with the album's release on November 25th and will feature two singles off Day & Age: "Human" and "Losing Touch." Rounding out the Track Pack and adding to the killer experience is the GRAMMY® nominated smash hit "Mr. Brightside" from the band's debut album Hot Fuss.
The Killers Track Pack will be available on Xbox LIVE® Marketplace for the Xbox 360® video game and entertainment system from Microsoft for 440 Microsoft Points and on the PLAYSTATION®Store for the PLAYSTATION®3 computer entertainment system for $5.49. In addition, "Human," "Losing Touch" and "Mr. Brightside" will be released as single downloadable songs for Xbox 360 for 160 Microsoft Points, PLAYSTATION 3 system for $1.99 and Nintendo® Wi-Fi Connection for Wii™ for 200 Wii Points.
Guitar Hero World Tour transforms music gaming by expanding Guitar Hero's signature guitar gameplay into a cooperative band experience that combines the most advanced wireless controllers with new revolutionary online* and offline gameplay modes including Band Career and 8-player "Battle of the Bands," which allows two full bands to compete head-to-head online. The game features a slick newly redesigned guitar controller, drum kit controller and a wired microphone, as well as an innovative Music Studio music creator that lets players compose, record, edit and share their own rock 'n' roll anthems. Music creators are also able to share their recordings with their friends online through GHTunes where other gamers can download and play an endless supply of unique creations.