Xbox One Review: SOMA
Frictional Games' latest finally hits Xbox One…

Strange occurrences are disrupting the routines of the PATHOS-2 research facility. The radio is silent. Behavioral anomalies of the machines are increasingly dangerous, if not… malevolent. The facility is devolving into chaos. No weapons, and the only escape is practically unthinkable. SOMA is an aberrant tale of scientific inquiry and survival; an entropic exploration of synapse and circuit that wades through the delusions of human consciousness.


I missed out on SOMA when it launched on PS4 and PC, but I was hopeful that it would eventually make its way to the Xbox One. So besides heading to the console, is there anything new with this version?
Well, SOMA relies on stealth to survive against the monsters who inhabit the research facility, but there is now a Safe Mode that lets you work your way through the game without the fear of getting caught. It does take the edge off, but having played both ways I can say that playing normally is more fun and engaging than in the newer Safe Mode. You can see influences from Frictional's other games like Amnesia and Penumbra through this immersive outing.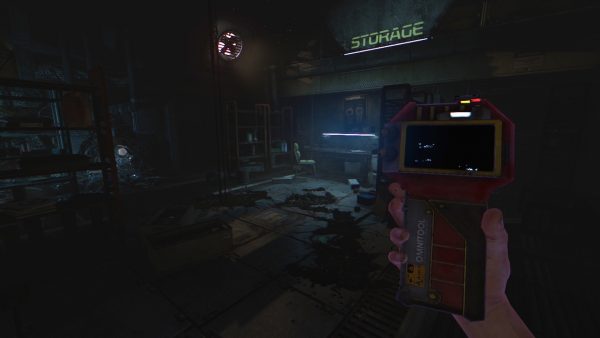 It would have been nice to get some Xbox One X enhancements like 4K or HDR, but despite that SOMA is a frighteningly beautiful game. It's atmospheric and even though on Safe Mode you can't die, it's still terrifying. Voice-acting is also impressive and the soundtrack adds to the tense atmosphere.
The Verdict
SOMA is a hit on Xbox One, though it could have benefitted from 4K and/or HDR for those with the X. Other than that, it's another hit from Frictional and one that you simply must get.
Score: 8.5