Xbox One Review: Saints Row: The Third Remastered
Did SR3 really deserve the Remastered treatment?

Experience the Full Package, Remastered. Steelport, the original city of sin, has never looked so good as it drowns in sex, drugs and guns. The Third Street Saints are at the height of power and yours to control. This is your city. These are your rules.


I've been a Saints Row fan since the original game and while I was surprised in which direction it went after the second game, I still highly enjoyed The Third and later entries. I was also surprised to see The Third get the remaster treatment after so long and with Mafia II getting a similar re-release mere days after, I wonder…which got the better remake?
The answer is simple, it's Saints Row: The Third. Mafia II's Definitive Edition is buggy, it has framerate issues and is a barebones port, while The Third is something special…especially if you have a Xbox One X, it has an unlocked framerate, has HDR and a whole bunch of visual upgrades that would take pages to describe. It also includes all previous DLC content and while it does not include any new content, it's not even a full price game at just £35.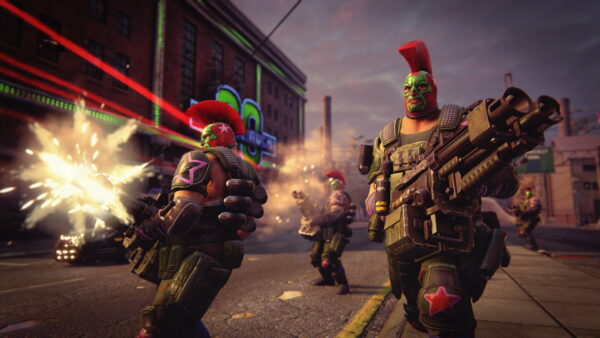 I did encounter a few buggy animations, physics and glitchy menus, but the original wasn't exactly glitch-free anyway and I'm sure it'll be patched (if it hasn't already after this is posted). The visual and performance improvements warrant a purchase for those who missed out on the original 360/PS3 release but also for achievement hunters wanting to boost their score some more. I personally would love to see remakes for the original 2 Saints Row games next…
The Verdict
In terms of new content, Saints Row: The Third Remastered lacks any…but it makes up for it with a much needed performance and visual boost that makes it look and run better than ever before. It's the best version and is worth picking up if you haven't before or if you want to boost the Gamerscore.
The Verdict
Score: 8.5