Xbox One Review: No Man's Sky
Can the NEXT Update bring life to this game on Xbox One?

Inspired by the adventure and imagination that we love from classic science-fiction, No Man's Sky presents you with a galaxy to explore, filled with unique planets and lifeforms, and constant danger and action. In No Man's Sky, every star is the light of a distant sun, each orbited by planets filled with life, and you can go to any of them you choose. Fly smoothly from deep space to planetary surfaces, with no loading screens, and no limits. In this infinite procedurally generated universe, you'll discover places and creatures that no other players have seen before – and perhaps never will again.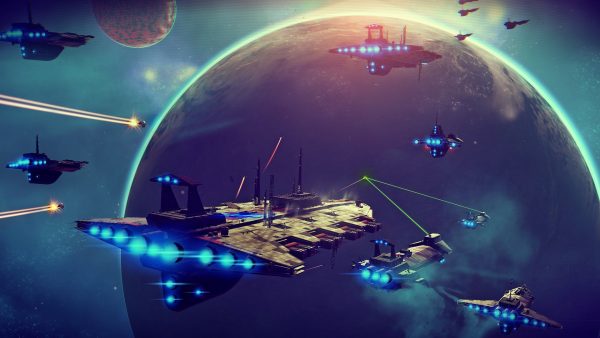 No Man's Sky is no stranger to controversy among the gaming community, being accused of not living up to what was promised and a myriad of other issues, its safe to say that NMS became a bit of a joke among gamers and the internet. But since then, the game has had update after update in an attempt to become what it originally promised. The game has now launched on Xbox One and has Xbox One X Enhancements such as 4K and HDR support. So now that the dust has settled, can the NEXT Update breathe fresh life into the game?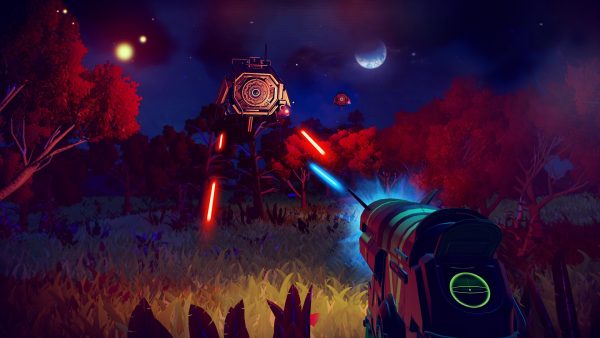 The NEXT Update brings a whole bunch of new features such as multiplayer where you can team up with a small group of friends or random travellers, you can also fight each other on land and in epic space battles. You can accept multiplayer missions and community events, there's also more tools to build farms, bases and racetracks, Bases can now be built anywhere, high in the mountains or even underwater and you can share your creations online.
You can swap between 3rd and 1st person view both on-foot and in ship, something I've been wanting since launch. There's more character customisation options, balancing to resources, and so on. The list goes on and on, the team has clearly listened to feedback and worked endlessly to bring their original vision to fruition. The NEXT Update definitely makes No Man's Sky feel like a whole new game and with the Xbox One X enhancements, one that looks the part too.
The Verdict
No Man's Sky has finally reached it's full potential and original vision after the mixed launch back in 2016. It's a game of exploration, battles, building and so much more now thanks to the NEXT Update. With 4K and HDR added into the mix for Xbox One X, there's never been a better time to dive into or back into No Man's Sky.
Score: 8.5