Xbox 360 Review: Dance Central 3
Should you do The Hustle on the dance floor once more?

Dance Central put Kinect on the map as an alternate way to dance through motion controls instead of the Wiimote or PS Move controllers; it does provide a unique experience and one that is good if you can dance.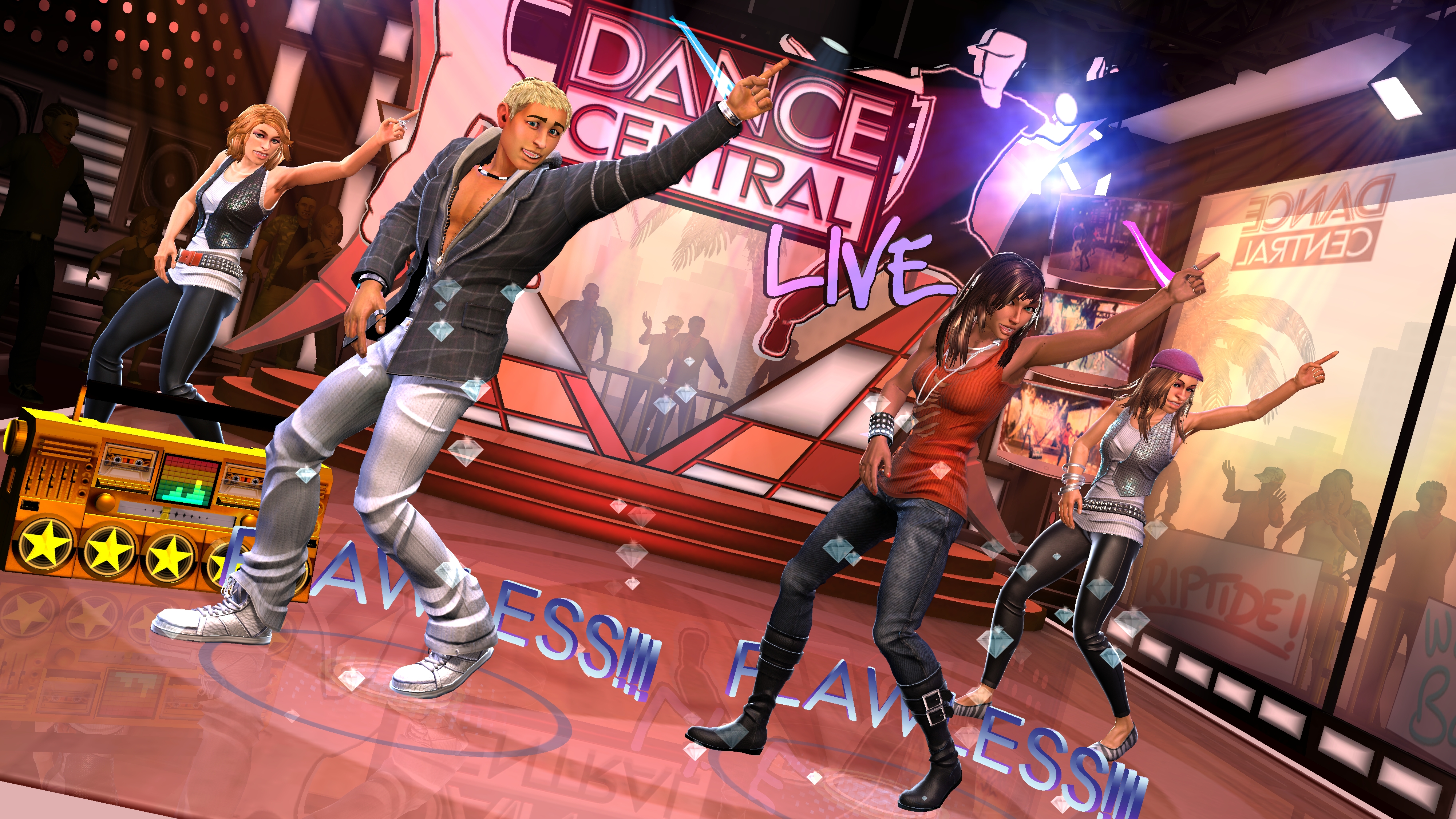 Unfortunately, Waddilove's like me have two fundamental flaws…we cannot sing and we cannot dance. I will give karaoke a go with a few drinks inside me, but I hate…repeat, hate to dance and will avoid it at all costs, so I wasn't looking too forward to Dance Central 3….despite my grievances, I descended onto the dance floor that would be my living room…
Dance Central 3 actually provides a story mode with an evil scientist called Dr. Tan and you have to stop him through time travelling to eras of different music and dance routines like The Hustle, Thriller and so on. Below is a list of a few songs you'll be dancing to, but it's not the full list:
• 2NE1 – "I Am The Best (Original Version)"
• Alice Deejay – "Better Off Alone"
• Backstreet Boys – "Everybody (Backstreet's Back)"
• J.J. Fad – "Supersonic"
• Lil Jon & The East Side Boyz ft. Ying Yang Twins – "Get Low"
• LMFAO – "Sexy And I Know It"
• Los Del Rio – "Macarena (Bayside Boys Mix)"
• Maroon 5 ft. Christina Aguilera – "Moves Like Jagger"
• Vanilla Ice – "Ice Ice Baby"
• Vicki Sue Robinson – "Turn The Beat Around"
• Village People – "Y.M.C.A."
There's more emphasis on multiplayer dancing this time, but alas I was unable to try this as I live solo and there's barely enough room in the living room for me to dance as it is, which brings up a good point, if you have a small room I wouldn't recommend playing 2 players…it'll be even more inaccurate and you might end up bashing into each other. Kinect does its best to keep up with you, it's probably the most accurate game there is for the device…but perhaps too much, it's really unforgiving and will highlight your character's limbs in red when you are out of place, which for me was all…the…time.


Besides the story mode, you can tackle any of the dances; take part in training programs and other multiplayer modes like getting rewarded for your spontaneous moves. As a whole package, Dance Central 3 has a lot to offer fans of rhythm. You can even get training from Usher; although I know many aren't big fans of his…especially after his demo at E3 this year and not to mention making a certain annoying brat famous….(Bring it on Beliebers)
The visual style hasn't changed much, but it's a good look and one that suits the franchise well. The mixture of tunes is good and should please gamers from all walks of life, as long as they don't have 2 left feet…
The Verdict
Dance Central 3 improves upon its predecessors, but the story mode does feel a little out of place and if you don't have the capacity for 2 players, you lose out on a lot of content. Still, it's good fun if you do and one that shows off Kinect's capabilities well.