XBLA Review: Brothers: A Tale of Two Sons
He ain't heavy…

Guide two brothers on an epic fairy tale journey from visionary Swedish film director, Josef Fares and top-tier developer Starbreeze Studios. Control both brothers at once as you experience co-op play in single player mode, like never before. Solve puzzles, explore the varied locations and fight boss battles, controlling one brother with each thumb stick. This is one journey you will never forget.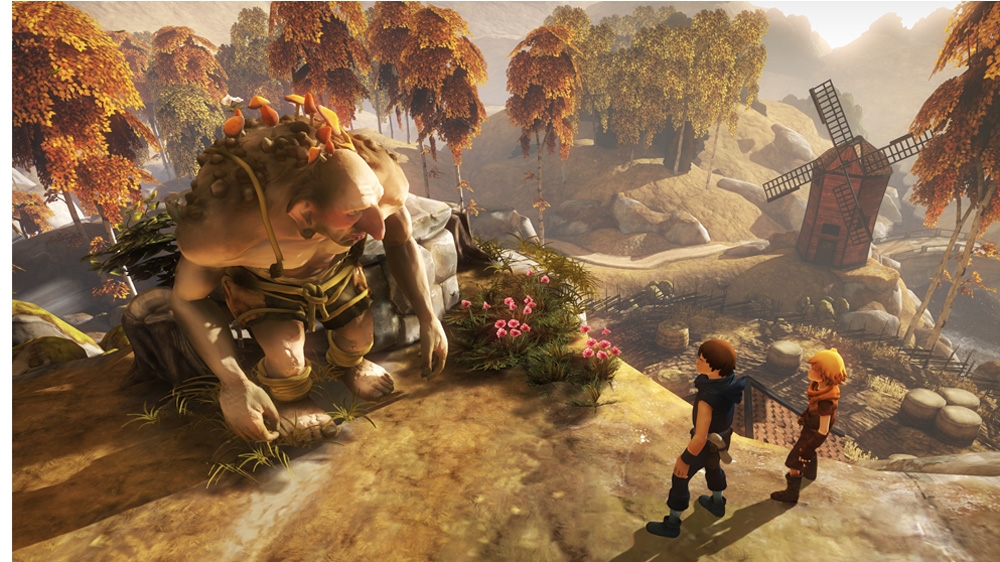 Brothers: A Tale of Two Sons is a unique and charming game from Starbreeze Studios, it may only be short at around 3+ hours but it tells a great story, despite some minor control issues. Essentially, you control 2 brothers through the game and one analog stick will move one brother, while the second analog stick that is usually used for moving the camera in games for the other brother, it sounds odd and it is…I found it quite frustrating to be honest, but dig in deep with the hindrances of the controls and you'll be rewarded with an incredibly moving game.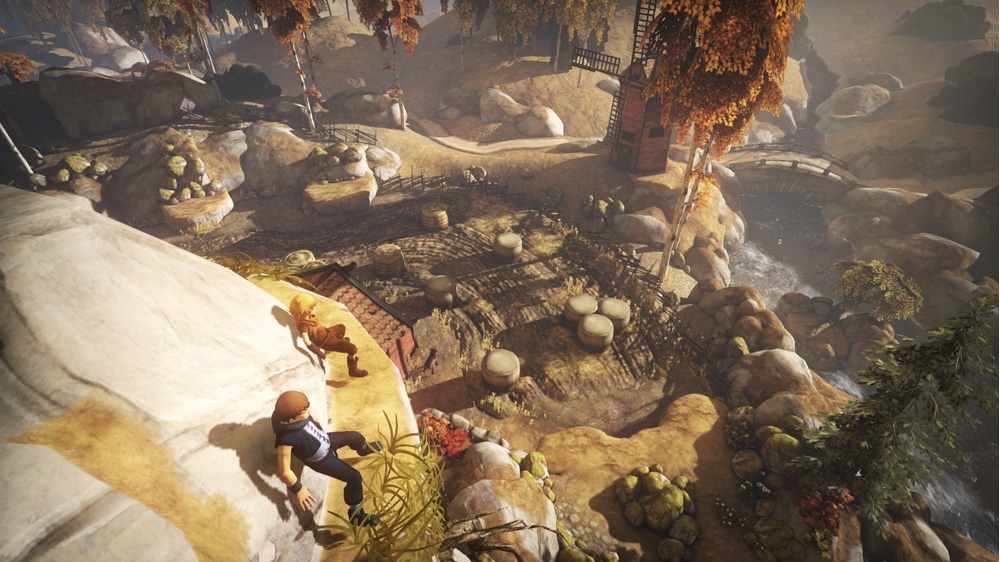 As with the analog sticks, each brother has an individual trigger to activate switches and climb walls, which also takes getting used to. The game is full of puzzles and boss fights that require you to work in tandem with the brothers, while the story has plenty of heart-tugging moments to keep you involved. In terms of presentation, Brothers is a little rough around the edges but has a nice art style and beautiful setting. The music is also impressive to boot.
The Verdict
Brothers: A Tale of Two Sons is a good game with a great story that is only held back by its awkward controls that will put off quite a few gamers, but if you can stick with it…then you'll find a truly enjoyable experience and one that is memorable from start to finish.