XBLA Review: Alien Breed Evolution: Episode One
Can episodic gaming breathe new life into Alien Breed?

Better get ready for some action! The 'breed' are back and must be stopped! Choose to go it alone or buddy up with a friend offline or online and take fight to the enemy in this fast-paced action horror set in a foreboding world of dread and terror. You will have to kick fear into touch if you are to fight your way through this myriad of challenges in order to complete this seat-of-the-pants adventure…Just remember to release the safety catch!


I must confess, I have not played an Alien Breed game before…probably because it was before my time and I had the NES and Mega Drive to keep me entertained during the early 90s. Having played Episode One of Alien Breed Evolution, it becomes clear that any past game was clearly a classic. While the genre of side-scrolling shooters has evolved a lot over the past few years, there is still room for retro style gameplay, which Alien Breed Evolution has in spades.
I must admit, I find it a bit odd that Team 17 has made this series episodic. The story isn't exactly of high production or even memorable, but the gameplay is solid for the most part. There are a few flaws in the overall design of the levels, but as a whole…it's great fun. The game sets you waypoints to go to with objectives such as shutting down the ship's reactor, but having to go through a lot to do it such as hitting switches to access other areas and so on.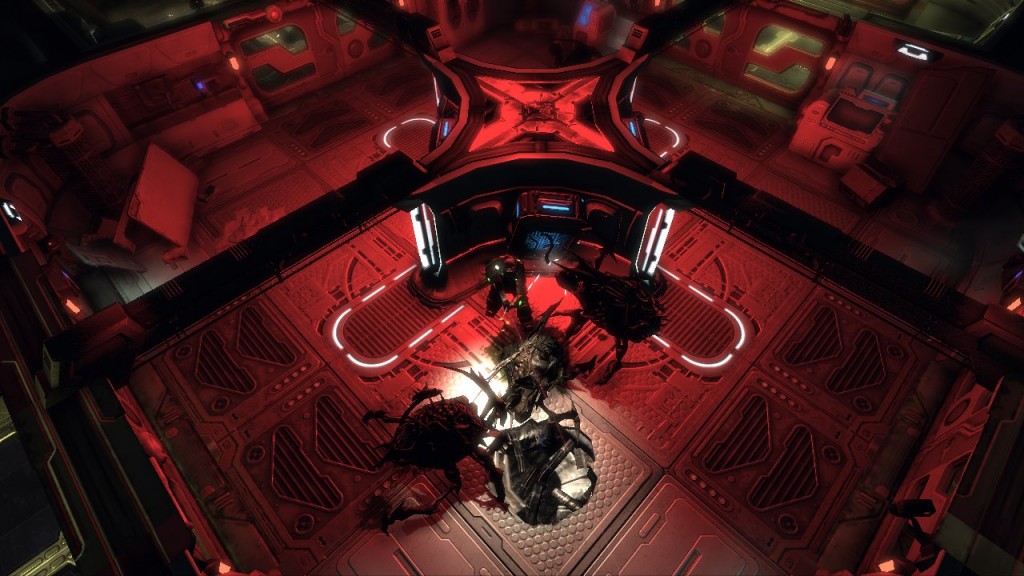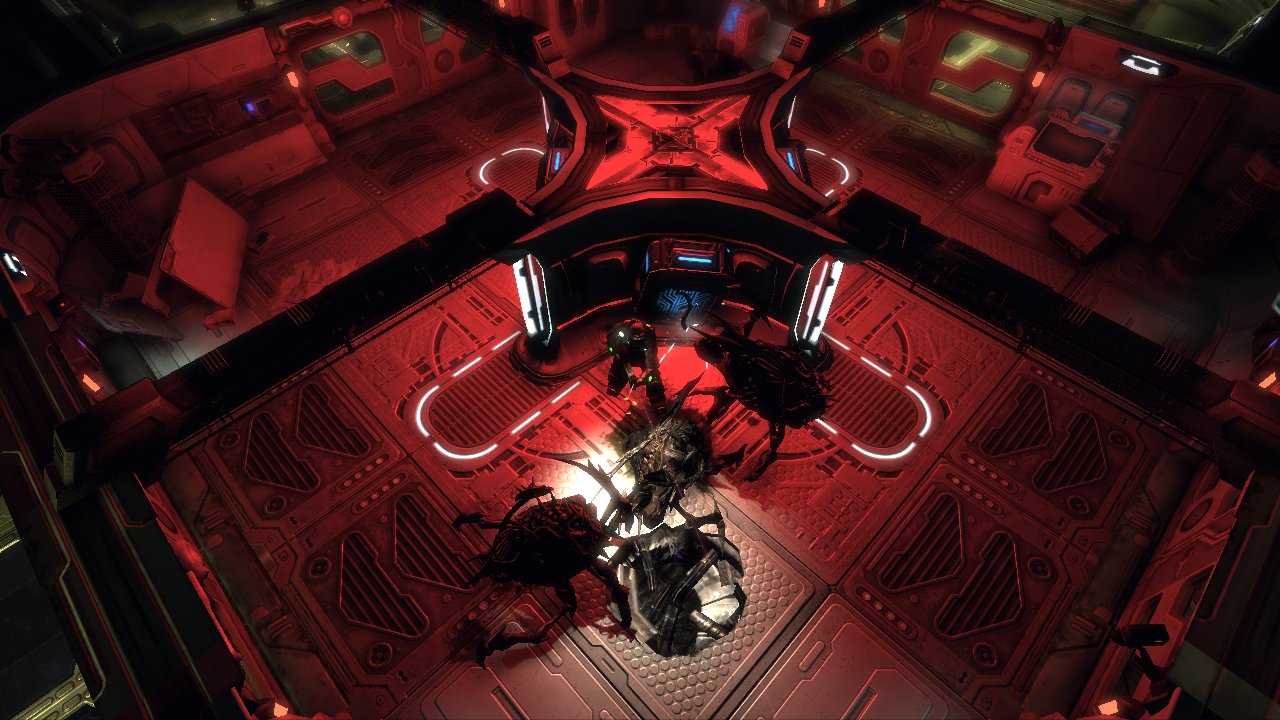 After a while, it becomes predictable but also second nature. You usually know what to expect…aliens to attack you when you try and activate something or as you go through each level. A HUD shows which direction they are coming from as on some levels it can be tough to see them at first, unless you have the brightness turned up dramatically. The levels do offer a creepy, isolated atmosphere and while it's hardly Dead Space, it's a nice setting and works well as a whole.
Playing the game on a higher difficulty definitely changes how you play the game, I found myself being more tactical than going in guns blazing towards the bigger aliens. There is a co-op mode but sadly it is separate from the main campaign and sets you fighting off hordes of aliens together…it would have been much appreciated to have an extra gun helping you out on the harder difficulty. Visually, Episode One is quite strong with clever lighting, a smooth framerate and decent aliens to kill. The levels do get a bit familiar in looks, but that's only a small complaint. Sound quality is also fairly decent with great weapon fire, alien gobbledygook etc.
The Verdict
Alien Breed Evolution: Episode One is retro gaming at its finest. It just goes to show that you don't have to have a big budget to make an enjoyable game that makes you want more. Sure there are flaws, but they are easily overlooked for the sake of a classic reborn. I can't wait to see what Episode Two has up its sleeve…