Review: LucidSound LS30 Wireless Universal Gaming Headset
The ultimate headset?

The LS30 provides powerful, wireless audio from your console or PC. Large 50mm drivers are tuned by LucidSound engineers to offer superior response and audio fidelity. 2.4Ghz Wireless combines with 'channel-hopping' technology, preventing dropout and interference from stray Wi-Fi signals and delivering a rock-solid connection at all times. Able to transmit uncompressed audio, the LS30 simply sounds in a class of its own.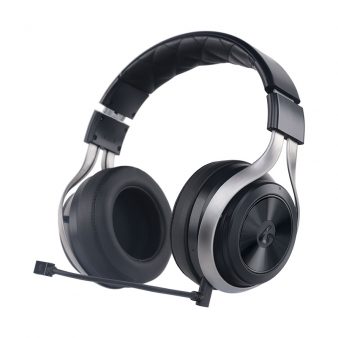 Or does it? That's the official summary of the recently released LS40 headset from LucidSound. I've been using them for just under 2 weeks now and it's actually the first wireless headset I've used so I wasn't sure what to expect in terms of sound quality. All I can say is that it's outstanding. It looks slick, it's easy to setup for the console of your choice…it works on Xbox 360, Xbox One, PS3, PS4 and even the Nintendo Switch and mobile devices.
Having said that, some consoles will require you to plug them directly into the controller so it's still sort of wired. The signal is sent wirelessly through an USB adaptor that also has a slot for a optical cable that is included, which both have to be connected wired to function. It's fairly simple, although I can't help feeling a Bluetooth signal would have been an easier solution…but maybe that would have sent the price up. I honestly don't know the answer.
The headset has a built-in mic, as well as a plug-in one for a usual headset look. The sides of the headphones twist to adjust the in-game and chat volume, while clicking them mutes either the mic or the in-game audio. There are different audio modes which include Normal, Bass Boost and Treble Boost, while the battery life is roughly 15 hours and is charged via Micro USB.
I had no problems setting up the headset, although I did have to plug the USB adaptor into the back of the PS4 Pro as the design of the USB's on the console don't seem to want to fit the size of the adaptor. It's not a huge deal since you'll be grabbing the opticall cable from the back of the console anyway if you are planning on switching it to another console.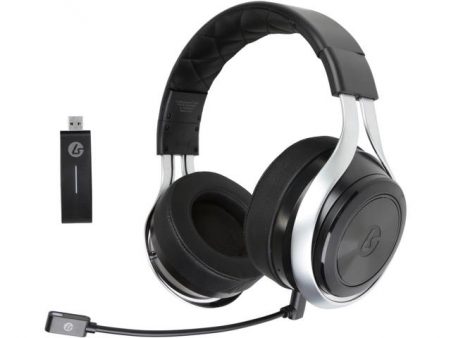 As a parent of a nearly 4 year old, a gaming headset is essential when he is asleep and so I can actually hear the game. This is a great solution to that, but like I said a Bluetooth signal would have been easier for me as I wouldn't spend ages swapping wires and USB adaptors around. Plus, I would have been able to connect it to my 4K TV, which would have been a dream. My TV does support a optical cable and it does have USB slots, but for whatever reason…they just won't connect. It's a shame really.
This issue aside, this is a top of the line headset. I've never heard voice-chat so clear before and the audio quality is stellar too. The next model up is the LS40 which has 7.1 surround sound, so it can even get better depending on your budget. Although if you are hoping the next model up has Bluetooth, sorry to be the bearer of bad news…but it doesn't.
The Verdict
The LS30 is a top range headset and as my first wireless headset I've used, I'm seriously impressed by the overall design, which is slick. The setup is smooth and the sound quality is outstanding. Bluetooth would have made my life a lot easier, but it's still a much better solution for me as a gamer and a father. As one of LucidSound's debut headsets, the LS30 is a sign of great things still to come.
Score: 8.5