Review: Game and Watch: Super Mario Bros
Is there any better way to celebrate 35 years of Mario than playing the original?

The year was 1990, I was 3 years old and my parents had bought a Nintendo Entertainment System with a copy of Super Mario Bros/Duck Hunt with the NES Zapper. I remember fondly shooting those damn ducks, but it was Mario's first adventure that stuck with me ever since I picked up a NES controller. I even worked out how to go down the pipes before my parents did and while I didn't actually finish the game back then, looking back I was surprised I got as far as I did.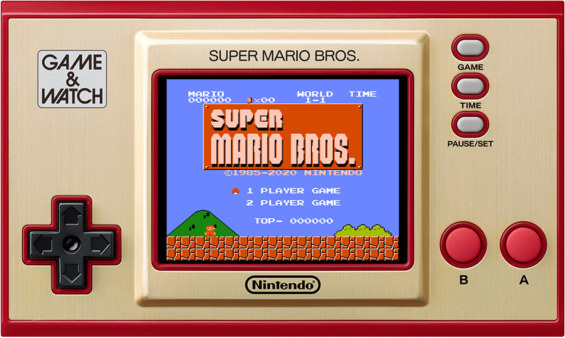 Fast-forward to 2020 and I have beaten the original more times than I can remember, I'll load it up once in a while and just zoom through it, knowing all the warp pipe locations to get as close to Bowser's final castle. Now a new way of playing that classic comes in the form of Game & Watch: Super Mario Bros…
This is the first Game and Watch in a long, long time. It functions just as older versions did with letting you set the time and play a game, in this case it comes with 3 which are the original Super Mario Bros, its sequel "The Lost Levels" and a classic Game and Watch game where you move Mario's arms to stop balls from dropping to the ground as he juggles.
The Game and Watch itself is a nice blast from the past and looks the part, while having upgrades such as a USB-C charging slot and keeping track of where you were in each game, regardless of switching between them. You can also change the brightness and the volume to what suits you. It will no doubt be a collector's item in decades to come, but is that the only reason to get one or just for pure nostalgia?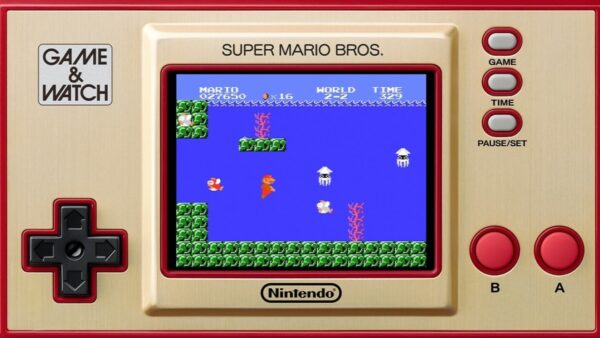 I think it would have served better to have the original Super Mario Bros games on the device, more like a handheld version of Super Mario All-Stars to be precise. That aside, I can see the appeal of playing the original on-the-go, it's just hard to tell if the price tag is worth that alone. I personally would cough up the cash as I'm a lifetime Mario fan and I guess this is what a product like this is for, so basically…yes, it's definitely worth getting if that's the case.
The Verdict
Game and Watch: Super Mario Bros may feel a tad expensive for the actual content inside it, but it's a homage to Mario's first big adventure and definitely a must have for anyone who played it back in the late 80s/early 90s. I can see this being a Christmas stocking filler in many households this holiday…
Score: 8.0