PS5/Xbox Series X Review: Observer: System Redux
Should I observe the first next-gen horror?

The year is 2084. In a dark cyberpunk world shattered by plagues and wars, become a neural police detective and hack into the jagged minds of others. Make use of anything they felt, thought, or remembered to solve the case and catch the elusive killer.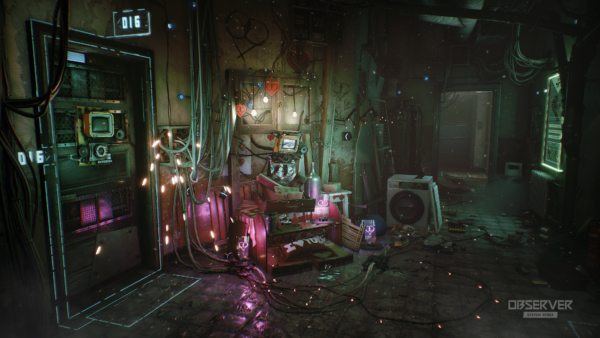 I actually missed out on the original Observer, so it was a new experience for me and on a new machine like the Xbox Series X, was a must-have to finally experience this cyberpunk horror starring the late and great Rutger Hauer of Blade Runner fame as the lead character. But is this a worthy upgrade?
I will give you a word of advice though, currently the game on Series X takes a drop in framerate with the 4K button ticked for some reason. The PS5 version also has a tick button for Ray-tracing which for some reason the Series X version lacks, so if you want to experience Observer without any framerate woes, I'd recommend keeping the 4K button unticked until there's some kind of fix.
Having played both versions, ironically the PS5 version runs better than the Xbox Series X, even with ray-tracing enabled I didn't stumble across the framerate issues that I had with Series X. Also, the DualSense features of the PS5 version give it an extra edge. Both versions are great, but the PS5 version definitely wins hands-down in terms of performance here.
Observer: System Redux however is a superb looking game even without the 4K being ticked. It's gritty cyberpunk world is something I wasn't expecting to stand out so much from essentially a remastered version of a 3 year old game and while some may whine that it isn't a free upgrade from the original, you have to consider they have also put in new content along with the visual improvements and quality of life updates as well, so personally I think it's more than worth the price tag of £23.79/$29.99.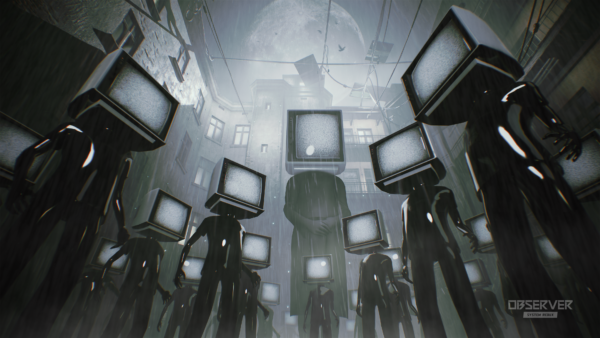 As a horror game, Observer has more than its fair share of jump scares and grim things to witness. It's more psychological than say your typical Resident Evil affair, but it's definitely creepy and atmospheric which are more memorable in a horror in my opinion. Rutger Hauer as the lead is just superb and it highlights what a loss it is that he's no longer with us, he has that way of delivering his lines that is truly memorable and I wish he was in more games when he was still here.
The Verdict
Observer: System Redux is an amazing upgrade of the original, bringing the game to a new crowd that potentially missed out on it first time around. The new content and QoL changes more than make it worth picking up for those who played the original as well, making it a win in both camps. This needs to be one of your Series X/S launch games. Need I say more?
Score: 9.0