PS5 Review: Super Monkey Ball: Banana Mania
Can this ultimate compilation still drive you bananas?
Go Bananas with your favourite monkey gang in the ultimate Super Monkey Ball adventure. Roll through wondrous worlds with AiAi and friends as you race to stop monkey mad scientist Dr. Bad-Boon from blowing up Jungle Island! Join the all-star monkey team of AiAi, MeeMee, GonGon, Baby, YanYan and Doctor as you bounce, tilt, and roll your way across hundreds of delightfully crafted levels and mazes. It's monkey business for the gang – play solo or with friends as you take down Dr. Bad-Boon and steal back your beloved bananas!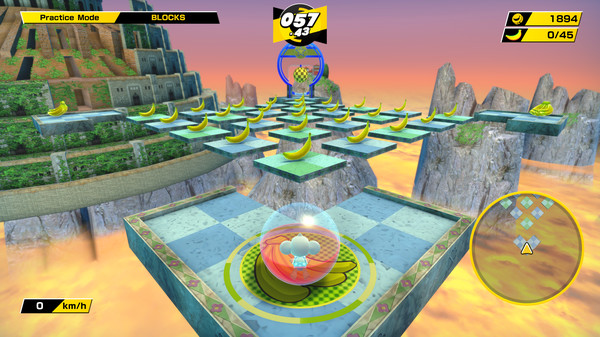 Super Monkey Ball began as one of the few GameCube launch titles before taking off with multiple sequels on many different platforms, but none of them quite captured the magic that the first few titles did so it only makes sense to take a huge chunk of what made them great, remaster it and release it for the current gen/next-gen systems.
The classic gameplay of Super Monkey Ball is still intact and still as unforgiving as it has ever been, but there are some differences like you can unlock a jump function and even mark levels as completed but you won't get on the leaderboard and are probably unable to get whatever trophy you are trying to go for. You also get a roster of characters outside the Monkey-verse to play as including Sonic, Tails, Yakuza's Kazama Kiryu, Beat from Jet Set Radio, Morgana from Persona 5 and you can even have classic Sega systems in the Monkey Ball like the Game Gear, Sega Saturn and the Dreamcast.
You can also tackle the 12 mini-games that were always a personal favourite of mine, these include types like tennis, racing, bowling, football, baseball, golf and each have their own unique feel which you'll either love or hate, but personally I always loved these and going back to them was a great bit of nostalgia for me. You can play the mini-games and even co-op locally but there's no online features other than an online leaderboard system which is disappointing, but not entirely surprising.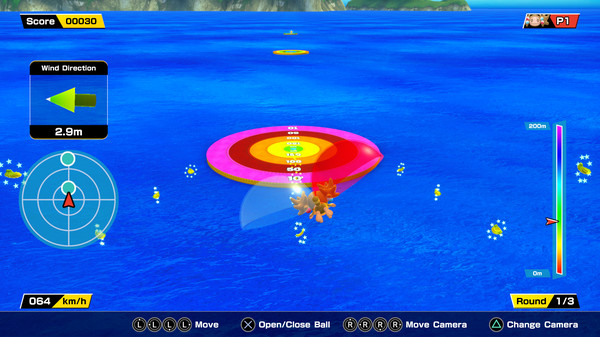 The game comes with over 300 remastered stages so you'll have plenty of content to dive into alongside the mini-games, as well as challenge modes that can end up reversing courses or making you collect or avoid every banana on a level. If you somehow didn't feel challenged before, then Banana Mania will definitely meet your bluff.
I played Banana Mania on the PS5, so I got the added benefits like 60 FPS and 4K, which made the game look great, and I loved the visual improvements. Also, if you play as Sonic or Tails then the bananas are replaced with classic Sonic rings that also make the sound you would expect. The load times were minimal as you would expect, and the game ran solidly throughout.
The Verdict
Super Monkey Ball: Banana Mania is an amazing collection of the best elements from the series while adding in tough new modes to challenge veterans, but also adding in optional accessibility for newcomers like jumping, slow-motion, an optimal path guide and a time extender. It is a highlight for the series and I hope now that we get a proper sequel sooner rather than later…
Score: 8.5