PS5 Review: Resident Evil Village – Winters' Expansion
Should you return to Castle Dimitrescu?
The first piece of content is the Third-Person Mode. This will allow you to play the main story mode in a third-person perspective. This new viewpoint will let you see Ethan as he faces off against his enemies. Next is The Mercenaries Additional Orders. The arcade-like action shooting experience returns with additional stages and new playable characters such as a fully prepared Chris Redfield, Karl Heisenberg, who wields a giant hammer and possesses the ability to control magnetic forces, and Alcina Dimitrescu who is over nine-feet tall. And Finally, Shadows of Rose. Players saw Rose as a baby in the main story of Resident Evil Village. This DLC will show her story of survival 16 years after the original campaign.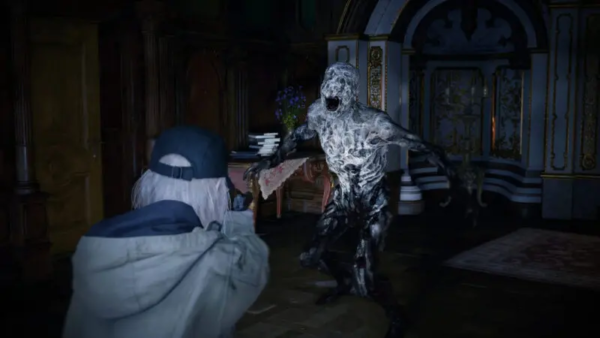 A game full of tall vampire ladies, giant babies, werewolves, creepy dolls and many more messed up things, Resident Evil Village was one of the great games of 2021. It took what Resident Evil 7 did and turned it up to 11 but for those who weren't too keen on the First-Person Mode or held off picking up Village because of it, well then now you can switch to classic Third-Person if you so choose. I went through the game again in the new perspective and it definitely feels like a different experience as a result, though it's not quite as scary as a result…personally I'm looking forward to playing it in VR on PSVR2 at some point.
Mercenaries Mode gets a new mode called "Additional Orders" and gives you control over the likes of Chris Redfield, a 9ft tall Lady Dimitrescu or Karl Heisenberg. It's essentially more of the same but with new stages and these new characters, though you'll need to work hard to unlock them.
For those invested in the story of Resident Evil, Shadows of Rose takes place 16 years after Village, and you play as Ethan Winters' daughter Rose as she tries to cut off her powers by essentially mentally entering a piece of the Megamycete from Village. You'll first come across Castle Dimitrescu and come across many messed up things and warped versions of what we remember from the original Village. The Duke for example is now wearing a Gold Mask and being even creepier than before.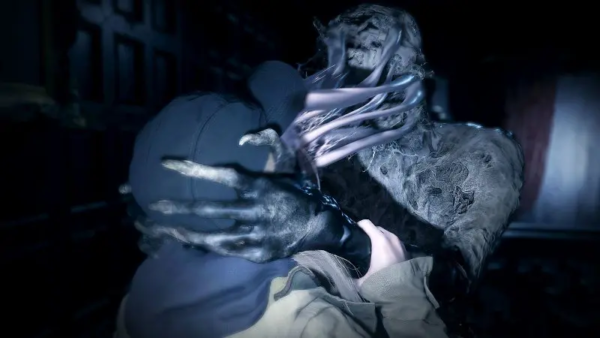 Rose is unarmed for a short section of this, but eventually grabs a gun and ammo with the help of an anonymous invisible spirit who writes glowing messages on the walls. Eventually, Rose can use her powers to clear the way from corruption by focusing on "cores" that are scattered across the place. There's a good few more surprises along the way that I won't spoil for you, but it's definitely been worth the wait in my opinion. It's just a really good piece of DLC and it's also entirely in third-person for those wondering.
The third-person mode runs at just a solid framerate as the original game did, while the visuals are just as impressive in all the new content. The character models are well animated and detailed, while the voice-acting is pretty good overall.  All in all, an impressive bundle from Capcom here.
The Verdict
The Winters' Expansion gives us a new perspective for the original game and in Shadows of Rose, while adding in more Mercenaries content. The Shadows of Rose story is a great addition to Village and a must-have for any who played the original game to the end.
Score: 8.5