PS5 Review: Peppa Pig: World Adventures
Should you travel the world with Peppa?
It's time to pack those suitcases and hit the road with Peppa. New York City is calling – and so are Paris, Australia, London, and many more locations with new characters to meet, exciting quests to try, and lots of accessories to dress up in and collect along the way. There's also fun to be had closer to home! Players can create a dazzling house in Peppa's neighbourhood and decorate it with collectibles and souvenirs from their travels around the world. Fans can even turn their family into Peppa Pig characters and make them part of the story.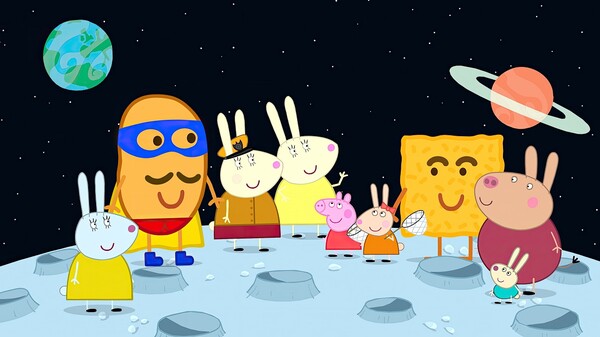 Before I was a parent, I had never watched an episode of Peppa Pig in my life. Now as my son approaches his 10th birthday, it still remains a consistent part of family life. He loves it with an absolute passion that hasn't waned yet. Naturally I picked up last year's My Friend Peppa Pig and it was a great experience with him interacting with all his favourite characters, I had wondered how they could top it if they brought out a new game and their answer appears to be Peppa Pig: World Adventures.
You begin by designing your own character, your extended family and even the outside of the house you will live in. Before you even begin to unpack, Peppa and family come to welcome you and then you are whisked away to Playgroup for International Day. Shortly after you can join Peppa and her family on a boat that will take you all over the world to places like Hollywood, Paris, London, New York, Barcelona, Italy, Germany and Australia to see the sights of their culture and see some familiar faces along the way.
Each location has activities to do though these are limited. These vary from making pizzas, catching space-alien carrots, decorating a Christmas tree, playing football and basketball as well as seeing famous landmarks like the Eiffel Tower as well as collecting souvenirs. You can wear a variety of different costumes on your travels, though this is purely cosmetic.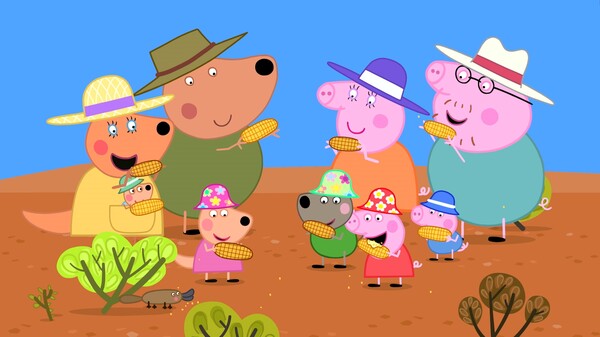 The entire experience took roughly 2-3 hours and while me and my son enjoyed it, I can't help feeling that it could have been a bit longer for the price tag. My Friend Peppa Pig was also quite short so I kind of expected the same length, but having some extra activities to do would have definitely made it seem like better value.
The visuals look straight from the TV show and you genuinely feel that you are playing your very own Peppa episode. The controls are straightforward and so simple that anyone can pick it up without worrying about failing any particular activity. The framerate was steady but I did find some quite long load screens, which on PS5 is quite amusing to see…
The Verdict
Peppa Pig: World Adventures is a good follow-up to My Friend Peppa Pig. It does ironically feel a bit more restrained by going off globetrotting than the first game, but there's a good time to be had here for any Peppa fan and it's easily accessible for anyone.
Score: 7.0