PS5 Review: Kao the Kangaroo: Bend the Roo'les
Click-Clack…Kao's back…
The Eternal Warrior may have been defeated, but the influence of the Eternal World remains! The largest – and grumpiest – of crabs has become infused with the power of the Eternal World. He seeks to use it to rid the island of all kangaroos and thus be able to indulge in his favorite hobby… sleeping. This power bestowed in the giant crab has granted him physical abilities that he uses to control all the crabs and small creatures around him to become… THE CRAB KING. Only Kao has what it takes to stand up to the click-clacking menace! Will Kao be able defeat the Crab King?! Will the Enteral World ever be truly banished!?! Find it out in Kao the Kangaroo: Bend the Roo'les!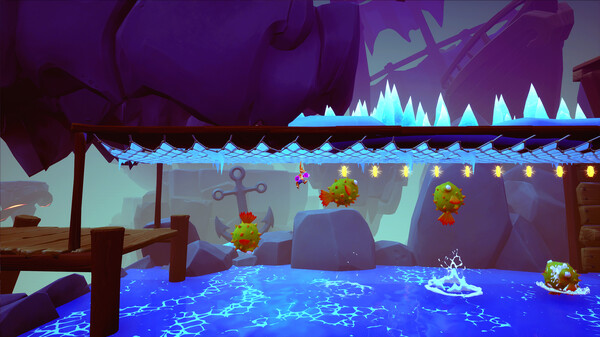 Bend the Roo'les is the second DLC for Kao The Kangaroo after the Oh Well DLC which featured a few extra Well levels and some cosmetic items as rewards. It was pretty small and simple but a nice addition, but it did lack trophies which is something that Bend the Roo'les actually has. This DLC takes place after the main game and has a new threat to the island in the form of the Crab King. This results in Kao platforming through 5 new levels with varied mechanics and a new boss. There's even a 2.5D level that will please fans of retro platformers.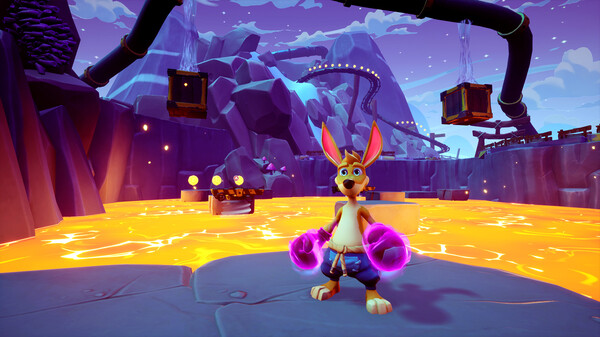 The levels are all fun and there's a nice challenge to be found here but if the main game didn't impress you for whatever reason, then Bend the Roo'les won't do anything to change your mind. It does feel more of the same, just more condensed.
The visuals still have their classic vibe and the framerate is consistent throughout. I didn't experience any glitches with the DLC and the overall game does seem to be in a more stable condition than it was when it launched.
The Verdict
Bend the Roo'les is a much better DLC than the first and it is enjoyable, but it doesn't do anything to make it stand out from the crowd. I can't fault it as DLC because it's more of what you would want, but it also doesn't set the world on fire. Essentially, it plays it safe which isn't the worst crime but it would have been nice for them to take some risks…
Score: 7.0