PS5 Review: In Sound Mind
Can you escape your own mind?

From the creators of cult classic Nightmare House 2, comes an imaginative psychological horror experience that challenges your expectations and ushers you through the deepest corners of your mind. As you awake in the corridors of an inexplicable building, you find the environment takes on a life of its own and leads you to discover a series of victims, all exposed to the same experimental therapy. In your search for answers, bizarre visions emerge and introduce a host of imposing horrors. With your sanity in question, you have no choice but to rely on your instinct…and a cat named Tonia. In Sound Mind is a witty first-person psychological horror with frenetic puzzles, unique boss fights, and original music by The Living Tombstone. Explore and fight through a series of unsettling memories as you journey within the inner workings of the one place you can't seem to escape—your own mind.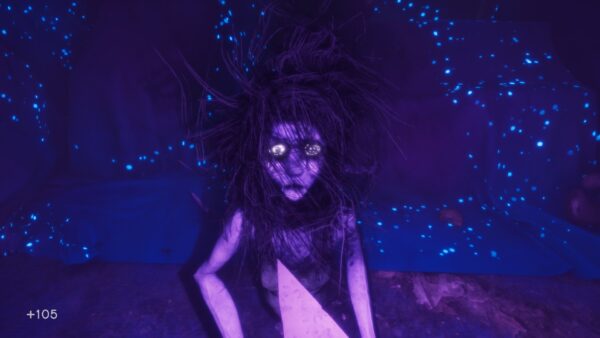 In Sound Mind is more of a psychological horror than your standard scary game, but that doesn't mean it doesn't have a lot of tense moments and these come from several things like using a shard of glass to keep track of enemies in the reflection, which can only be seen in the mirror shard and so on. The game has you play through tapes of patients' psyches and ultimately their fears, while also doubting your own mind. It's a clever take on the genre and when it works, it works well.
Having said that, the game can be a bit clunky with its controls and some elements of gameplay can be frustrating at times. Despite this, I still enjoyed my time with the game that I finished roughly after 6-7 hours, which is still good value for a horror game.


The puzzles are well designed, and the boss fights definitely have a unique feel to them and the strategies to beat them are also pretty clever. The visuals have a nice art style to them and while they aren't the most detailed, still look impressive. The framerate was impressive overall, and the load times were minimal in this PS5 version.
The Verdict
In Sound Mind has some pretty clever ideas for a horror game and they work well for the most part, but a few frustrating design choices and edges more towards action horror than survival horror without truly knowing which it wants to be. It's a game that has a bit of an identity crisis, but with some good moments that fans of horror games will definitely appreciate.
Score: 7.0