PS5 Review: Destiny 2: The Witch King
Are you Savathûn a good time?

Delve into Savathûn's Throne World to uncover the mystery of how she and her Lucent Hive stole the Light. Learn the secrets to crafting new weapons, the new Glaive, and survive the truth within her web of lies. New Destination. A twisted wonderland of corruption and splendor, Savathûn's Throne World plays host to a fragile balance of power. From her palace to the swamp, all that she hides can be found here. Weapon Crafting. Create custom weaponry with unique mod, shader, and stat combinations. Master the new Glaive weapon type and unleash powerful melee combos, projectile attacks, and a deployable energy shield.
Destiny 2's latest expansion adds a new campaign which pushes the story forward and sets up the next Big Bad at the end, either hinting at the next expansion or perhaps Destiny 3. The campaign itself is well designed, though if you haven't played Destiny 2 in a while, you'll need to get hunting for decent loot to conquer the story and the new raids that it provides.
The new Glaive weapon is also impressive and powerful, which I'm sure will come in handy for raids and strikes that you decide to take on with your Fireteam. Crafting weapons themselves can seem complicated at first but becomes second nature after a while. Savathûn's Throne World itself looks impressive and there's plenty of hidden nooks and crannies to explore, as well as tough enemies to overcome. While the nature of the side-quests may be familiar to veterans, they still impress overall with this new location.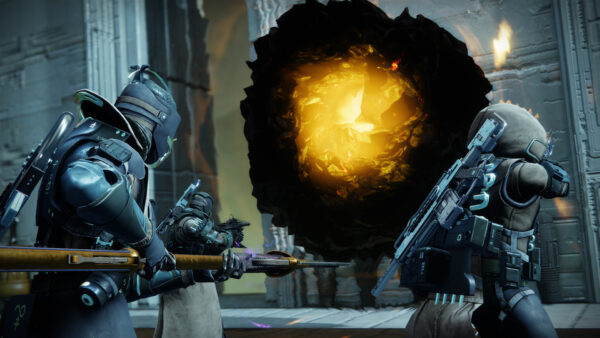 In terms of expansions, The Witch King is Destiny's most ambitious to date and easily surpasses the likes of Forsaken and even Destiny 1's The Taken King. It's definitely more accessible overall and there is some impressive level design when it comes to the campaign missions.
Visually, the game's new location is great to look at and the gameplay never slowed down during my time with it. Load times were small on the PS5 version, and I didn't come across any bugs/glitches. Voice-acting during the story is also impressive, but the soundtrack itself steals the show with some powerfully epic tunes during boss battles.
The Verdict
The Witch King is the best Destiny expansion to date, though it's hard to tell what the end game is here. Will Destiny 3 ever be revealed, or will Destiny 2 just keep getting expansions? Either way, it's still a highly impressive expansion and I can't wait to see what they do next.
Score: 8.5