PS5 Review: Death Stranding: Director's Cut
Does this Director's Cut "deliver" a new experience?
From legendary game creator Hideo Kojima comes a genre-defying experience, now expanded and remastered for the PlayStation 5 console in this definitive Director's Cut. In the future, a mysterious event known as the Death Stranding has opened a doorway between the living and the dead, leading to grotesque creatures from the afterlife roaming the fallen world marred by a desolate society. Take on the trials of Sam Bridges with advanced combat, more character actions and a competitive ranking system for special player challenges. * Make use of additional weapons and vehicles, take on new enemy types and explore new locations such as the Firing Range and Racetrack, featuring extra missions and minigames. Experience an extended storyline through new missions in an expanded area.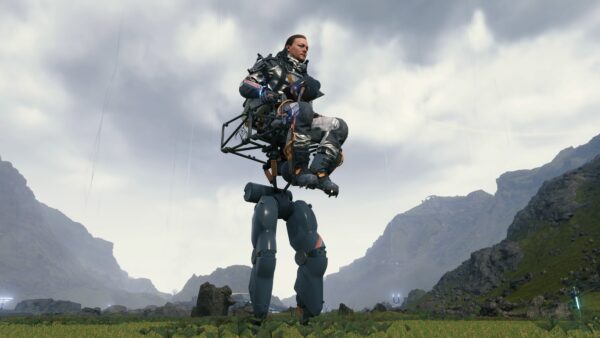 Death Stranding was a game that definitely divided opinions when it launched, but it was always going to with it being Hideo Kojima's first game post-Metal Gear and while I enjoyed it, I know some didn't. The PS5 version known is as the Director's Cut despite the fact that Kojima himself hates the term for the game. Owners of the PS4 version can upgrade to the new Directors Cut for only £5, but what does it get you and is it a vast improvement over the original?
As with more recent PS4 to PS5 upgrades, the game features improved visuals, faster load times and a solid framerate. DualSense is also implemented well with the haptic feedback, making it feel like Sam's feet are sludging through terrain like snow or driving down a road you've rebuilt, while the adaptive triggers work well with Sam's weapons.
There have been a few new gameplay additions to the experience with new tools for delivery like a cannon that fires your parcels over distances, a ramp that makes you jump vast distances either on-foot or on vehicles as well and even a robot that you can attach packages onto and even ride. There's a target range and even VR missions to try.
There are also new vehicles like the Roadster which you can unlock once you've built the racetrack south of the Timefall Farm and achieved an S Rank with the vehicle. There's also new orders and even extra story missions, one of which pays a nod to the opening of the original Metal Gear Solid area and even has Sam try and think of something to do with a cardboard box but gives up after emptying oranges all over the floor…so no Solid Snake sneaking from Norman Reedus just yet.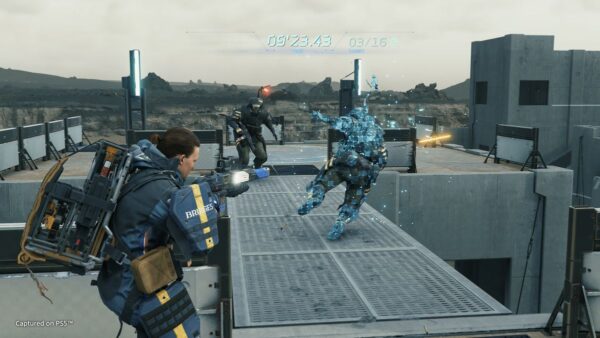 I really enjoyed the original game and while it isn't to everyone's tastes, I feel that the Directors Cut has given us more ways to deliver and has definitely made it more enjoyable overall. If there's a criticism to be had, its that I wish that the side-quest porters had more orders made deliverable to them as I had to keep going back and forth waiting for orders to be retaken to boost them to 5-star rankings and believe me, that dragged as I was finishing up for the Platinum.
As far as trophies go, the Director's Cut has a new list but no new ones but changes the requirements for some of them, like how many items you need to fabricate or structures you need to build. Believe me, it took a while for me to figure that out, but luckily the PS5 tracks them so you know if you are on the right track. The list is fairly easy and while it'll take a while, I felt a sense of joy once that Platinum popped.
The Verdict
Death Stranding: Director's Cut may not change opinions of Kojima's first game after MGS V, but it adds new elements and improvements to make it more accessible overall and that's reason enough to give it another chance in my opinion.
Score: 8.5