PS5 Review: Call of Duty: Modern Warfare II
Is this reboot sequel just as gritty as the last?
Call of Duty: Modern Warfare II is the sequel to 2019's blockbuster Modern Warfare. Featuring the return of the iconic, team leader Captain John Price, the fearless John "Soap" MacTavish, the seasoned Sergeant Kyle "Gaz" Garrick, and the lone wolf himself, fan favourite Simon "Ghost" Riley, witness what makes Task Force 141 (TF141) the legendary squad it is today. Leverage new weapons, vehicles, and cutting-edge equipment to take on enemies. Gear up and take the fight offshore to siege enemies underwater, breach a highly fortified enemy base, infil along the canals and liberate much-needed allies at a black site hidden within the mountains.
The original Modern Warfare was the new standard for shooters both in single player and multiplayer. The sequel had a lot to live up to, but it delivered for the most part, so it was always going to be tough when a reboot for the Modern Warfare series was revealed. Having said that, the 2019 reboot was a superb entry and definitely did what it set out to do. The question is if the next game in the MW reboot series would be able to deliver as well…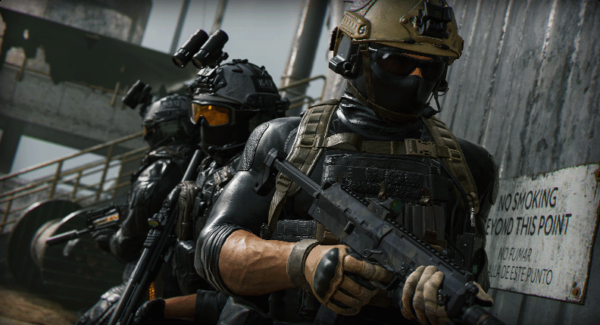 The good news is that it does, mostly. The campaign does what you would expect from the series but considering it's the first MW entry for PS5, it does up the ante to an impressive scale. It does change a few story elements from the original MW2 that may divide opinion, but personally I thought it was fine. There are some great moments to be found here and definitely up there as a highly memorable campaign, despite its rather short length.
Co-op missions are also added that allow you to complete objectives with a friend or random player. These are well designed and a nice addition to the package, while giving a nice challenge to players. But what of multiplayer I hear you ask?
The multiplayer has a lot of the traditional modes you would expect, but there are a few surprises like a third-person mode that I thought was brilliant fun and considering I'm usually pretty terrible at COD multiplayer, I actually found myself doing well in this perspective, I hope it becomes a staple for future CODs because I personally really enjoyed it. There are a nice variety of weapons that will feel familiar to veterans of the series, though the game is still being tweaked for balance and will probably be an on-going situation as in past entries.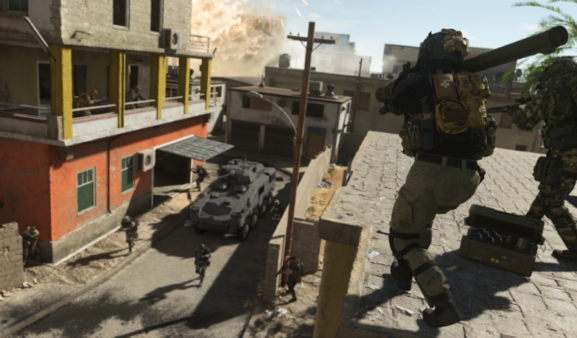 The DualSense support is great with its haptic feedback and adaptive triggers, the latter of which really adds to the weight of pulling the trigger in a really satisfying way. The weapons all feel very nice to use as a result, which is a big plus. Overall, the multiplayer modes are impressive in both scope and quality, it definitely feels like an Infinity Ward "Call of Duty" which is what you would hope for.
Visually, Modern Warfare II is a visual treat with great character models, highly detailed environments and there's plenty of high-octane action within both the campaign and multiplayer that are a delight to see in either 60 or 120 FPS. Voice-acting is also well done with the MW 2019 cast reprising their roles with a decent script and well-acted dialogue, while the soundtrack is also top notch like a Hollywood blockbuster.
The Verdict
While it doesn't reinvent what came before, Modern Warfare II continues the gritty reboot in style with a robust campaign, highly addictive multiplayer with a few surprises and a decent co-op mode to boot. There's still some work to be done with balancing and ranked matches, but as launches go, this is a pretty good one.
Score: 9.0