PS4 Review: Yakuza: Like a Dragon
Kiryu think this is a good sequel?

Become Ichiban Kasuga, a low-ranking yakuza grunt left on the brink of death by the man he trusted most. Take up your legendary bat and get ready to crack some underworld skulls in dynamic RPG combat set against the backdrop of modern-day Japan.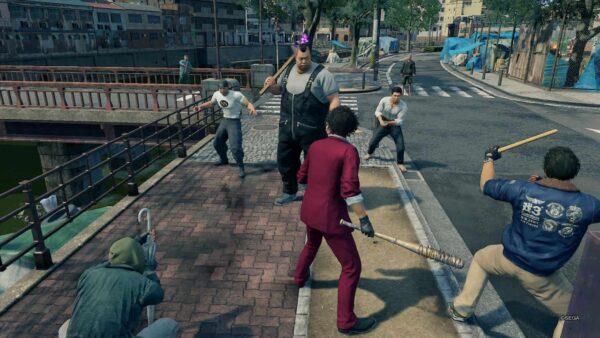 Swapping a protagonist like Kazuma Kiryu after 6 games is a big risk, especially for a new character like Ichiban, as well as changing the game's combat system from a full-on brawler to a turn-based system like your more typical RPG. To be fair, I've always sucked at Yakuza's combat in the past on anything other than the basic difficulty, so switching to turn-based was a big win for me though I know that it'll definitely divide opinion now that it's been replaced.
There is a PS5 upgrade coming in 2021, but the Xbox Series X/S version came out as a launch title for that system. Why PS5 has to wait till March is a mystery since Yakuza was always a PlayStation exclusive until this year and the only games that have made it across to Xbox are Yakuza Zero and Yakuza Kiwami, the remaster of the original title. I've looked into it but have found nothing concrete on why the time-limited exclusivity of the next-gen versions, so let's move on to the PS4 version…
Now it's not quite as fancy or quick loading as it's next-gen counterpart, but it still looks amazing and runs smoothly, even more so if you load it on your PS5 (insert "if you were lucky enough to get one" joke here). The game has your typical Yakuza tale, a lot of randomness from the side-quests and a lot of mini-games to keep things interesting. Ichiban is a worthy successor to Kiryu as a protagonist and I hope he isn't a one-hit wonder and that we will get to play as him for many games to come.


There's another huge difference to Like a Dragon from the past Yakuza games and that's English voice acting. Yes, you didn't misread that…after 6 games, Yakuza has opted for English voice-acting instead of the traditional Japanese voice-acting. You can decide between the two though so if you prefer the original way then you can select that, still it feels really weird to hear English voices after 6 games without it.
Some might say there are too many changes to the Yakuza formula with this entry, but I think it was long overdue for a mix-up. Like a Dragon does this but also manages to keep the basic formula of the series alive, so it's really the best of both worlds here.
The Verdict
Yakuza: Like a Dragon took a big risk replacing Kiryu as the lead character, but Ichiban does good enough to fill the role of the new protagonist. The combat and voice-acting may be different but the core of Yakuza is still here and better than ever. No matter what version you end up playing, Like a Dragon is ultimately the best in the series to date.
Score: 9.0