PS4 Review: Lego DC Super-Villains
The most evil Lego game yet?

Players have the ability to create and play as an all-new Super-Villain throughout the game. Set in an expansive open world experience within the DC universe. It's up to you and a crazy group of misfits to uncover the intentions of earth's new wannabe superheroes.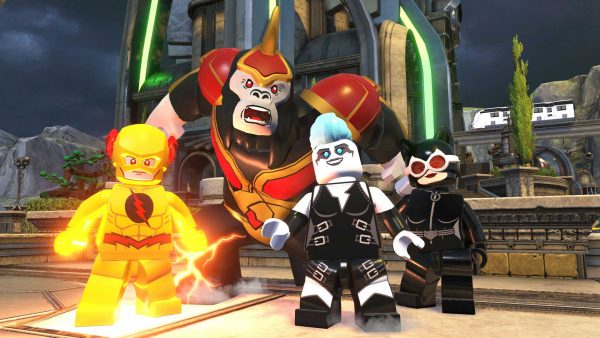 The Lego games are always fun, even if they have relied on the same tried and true formula for a number of years now. We've been to the DC universe a number of times, but this time around we go back as the villains, though perhaps not as you might think…
The game begins with a typical Batman v Joker scenario, but at the end a new group of superheroes from Earth-3 gets rid of the entire Justice League and become the new villains while claiming to be the heroes, making the typical villains like Joker, Harley Quinn, Poison Ivy, Lex Luthor and many, many others to unite to expose them. The game has an open world between the levels like in past games and there's a good amount of content to get your teeth into.


Gameplay mostly remains the same as it has in past games, being a combination of platforming, puzzles and combat. DC Super-Villains is a more refined experience and without a doubt, the best game in the series to date. It may rely on the classic formula a bit too much and it'd be nice for them to mix it up somewhat, but it's still a fun game regardless.
Visually, the game is the best looking to date and never suffered a framerate drop when I was playing. Voice-acting is highly ambitious with classic DC voice-actors returning to reprise their roles like Mark Hamill as Joker, Kevin Conroy as Batman, Tara Strong as Poison Ivy and even John Barrowman as Arrow's Malcolm Merlyn. The roster is huge and each character feels unique instead of copy and pasted, plus being able to design your own from scratch is always a plus.
The Verdict
While not changing the formula, Lego DC Super-Villains is the best in the series to date and has a truly impressive roster of characters and actors reprising their roles. The gameplay may not have evolved that much over the years, but it's still a highly enjoyable game from start to finish.
Score: 8.0