PS4 Review: Hitman HD Enhanced Collection
Agent 47 gets the remaster treatment once again…

A compilation of two classic Hitman titles remastered in 4K resolution: Hitman: Blood Money and Hitman: Absolution. In Hitman: Blood Money you experience a globe-trotting adventure from the vineyards of Chile, to the Paris Opera House and even the White House itself in a face-off against a group of assassins known as "The Franchise". When assassins from his contract agency, the ICA, are systematically eliminated in a series of hits, Agent 47 suspects that a larger, more powerful agency has entered the fray. As he suddenly loses contact with the ICA, Agent 47 senses that he may be the next target, so our merciless contract killer travels to America to take care of business himself… Rediscover Hitman: Absolution and experience the deep and personal story of Agent 47 as he pursues redemption across 20 intense missions. Enjoy a distinctive art style that combines with rich dialogue and performances by an impressive Hollywood cast to create a unique gameplay experience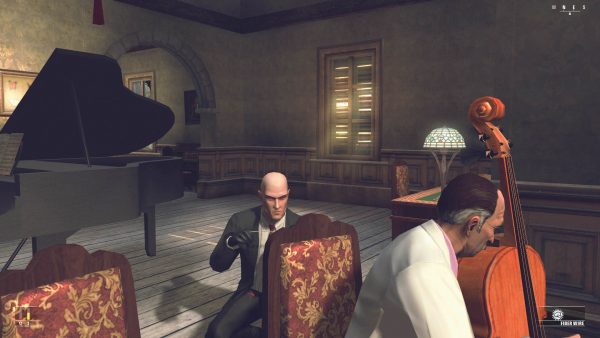 Hitman Blood Money and Hitman Absolution have been bundled together as the Hitman HD Enhanced Collection which contains both games, all their content and runs at 4K and running at a solid 60FPS. Of course the question is if that's enough to warrant a purchase for those who already played the original games or not…
Blood Money is a superb game, though it does show its age even with a higher resolution and framerate, the pre-rendered cutscenes didn't get the same treatment and are grainy in comparison. I do wonder why Hitman 2 and Contracts didn't get added in this collection as they did already release a Hitman HD collection for the past generation of consoles. But regardless, Blood Money has never looked better and run as smoothly as it does here.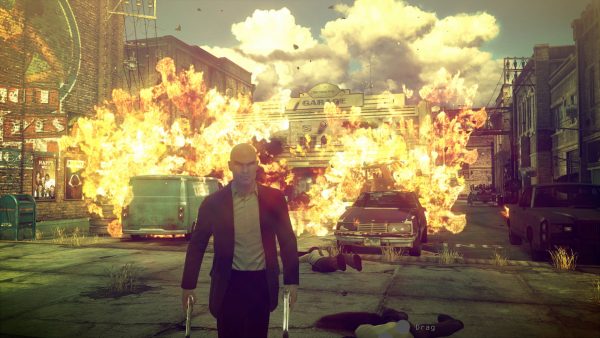 Absolution didn't quite get the love from the fans, but it is still a solid entry in the series and without it, I doubt the more modern Hitman games would exist. It also looks a lot better than Blood Money and the physics are more realistic, while Blood Money's can be a little comical at times when it comes to shooting people, sometimes they just launch upwards to the sky after being shot in the face. Hilarious to be sure, but not exactly the most realistic of physics in comparison to Absolution or the other games in the series.
It's a curious decision to re-release these two games and not the others, then there's the price tag which is £50 at launch which seems rather high for re-releases of only 2 games. Sure, they are great games in my opinion and deserve to be played, but the full price is a bit off-putting and will work against the sales in the long run.
The Verdict
Two great Hitman games in one package sounds like a great deal, especially when you add in the improvements to performance and resolution. But alas, the high price tag and the lack of any other enhancements or games in the series is a bit of a blow. I'm not saying the remasters aren't worth getting, but maybe when it's slightly cheaper…
Score: 7.5