PS4 Review: HITMAN Episode 2: Sapienza
Agent 47's next mission sends him to Italy…

The Prologue and Episode 1 of Hitman were great openers for the new game in the series, but the question was always going to be if they would be able to keep up the quality in the following episodes. Let's find out if that's the case as Agent 47 arrives in Sapienza, Italy for his latest mission…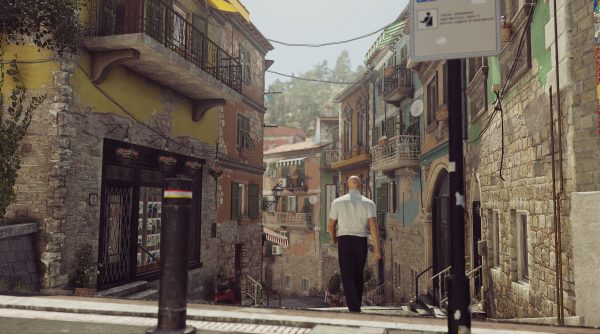 47 has two targets to deal with as well as a deadly virus that needs to be destroyed. The town of Sapienza looks stunning, it actually feels like an Italian town with the way it's designed. I won't spoil too much, but there's a lot to take in here and plenty of paths to complete your mission objectives. The targets are in a typical mansion villa, except there's an underground section dedicated to the design of the virus. One target never leaves the home due to mental issues, while the other is well protected.
As with the past episodes, there are a huge number of ways to eliminate your targets. These can range from posing as a chef and poisoning a meal, taking out a target on his golf course and feeding him through a wood-chipper…yeah, that was brutal to say the very least. You can also access the loft and drop explosives down the fireplaces to draw attention away. Access to the virus area is restricted to only a certain uniform type and keycard, but you have to don a hazmat suit to access the actual tunnel it's being tested in.


There are a number of escape routes afterwards, but you'll need to do a number of challenges to get every trophy for this episode, as well as tackling user-made targets. With a location this large and beautiful, you could pick any target and make the whole mission entirely different…if this is the scale already, I can't wait to see what the next episode brings.
The Verdict
Episode 2 steps up the game a considerable notch from the Prologue and Episode 1. Sapienza is gorgeous to look at and with tons of opportunities to take out your targets, 47 has plenty to keep him occupied. All I can say is roll on Episode 3!
Score: 9.0