PS4 Review: Dreams
Sweet Dreams are made of this? Who am I to disagree?

Dreams is the space you go to where you go to play and experience the dreams of Media Molecule and its community. It's also a space in which to create your own dreams, whether they're games, art, films, music or anything in-between and beyond.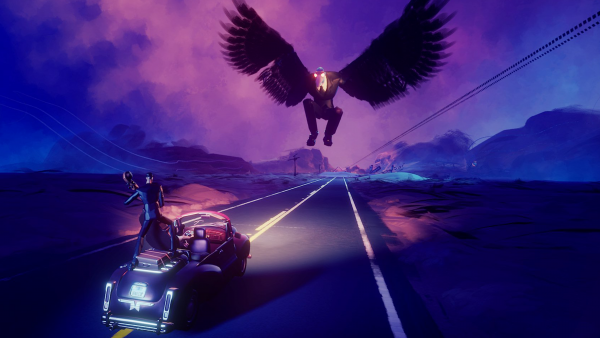 Dreams is a game like none other than I have ever played. It lets you build your own games and media while being able to play literally hundreds of other people's content, it's also crazy just how much can be done with the engine from making Mario/Fallout clones to animating a full English breakfast with such a crazy level of detail that you'd honestly think it was a real picture.
The game also has a campaign in the form of "Art's Dream" which will take you a few hours and really is a showcase of what can be accomplished in Dreams. I really enjoyed the campaign and while it was a bit on the short side, I was more than happy with it and was then ready to move onto actually attempting to build something…
Now, this is where it gets tricky and perhaps off-putting to some as there are dozens of tutorials that will show you how to build basic levels or colour in an area and adding visual effects as well as music and other elements. It can be a bit overwhelming at first, I actually took a few short breaks after doing a few tutorials just to let it sink in and even then I'm still baffled by how people can create such amazing things with this using either a DualShock4 or Move controllers. It's safe to say that I'm not exactly great at designing anything in games like this and Mario Maker for example, but I think with more practise and patience…I may eventually pull something off.
The great thing is that some creations have a remix option that allows you to edit the level yourself and add new bits in and so on, which is a bit easier and you can also search for specific creator-based items to place in your creation, which can vary from character models, props and even music/sound effects. It's literally insane the amount of content this game already has and it's an absolute steal at £35 as it could perhaps have the biggest lifespan of a game I have ever seen.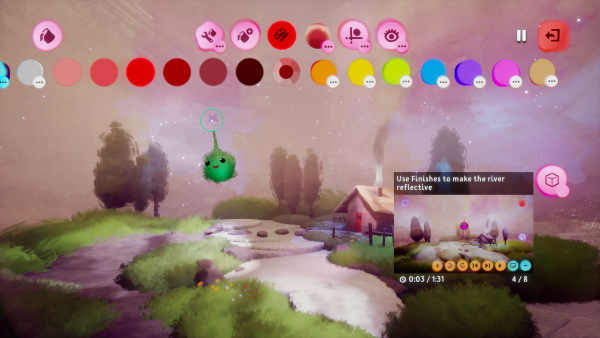 There are tons of amazing creations out there already and more is getting added daily, but also the quality is improving too as gamers begin to understand how the game building mechanics work. I can see some of these becoming full games in their own right and I think I read that this could be a possibility for content creators to make and sell their own games designed in the Dreams engine. Now if only we could add some keyboard/mouse support as well and then we'd really see some incredible game design.
Visually, Dreams is stunning and runs well on both PS4 Pro and the base console. It did make the fan get loud on the Pro, but I think that's more of my PS4 Pro being loud in general, while it was quiet as a mouse on the Slim model I also have. Framerate was consistent on both, though obviously the Pro version looks snazzier with it's 4K visuals.
The Verdict
Dreams is literally a dream come true for game designers in the making. It may take a lot to get your head around the tutorials and just actually building something, but the good news is that even if you suck at designing a game or piece of art/music, you can always just dive straight in to play thousands of different types of games. The possibilities really are endless with this and I can't wait to see what comes next.
Score: 9.0