PS4 Review: Call of Duty WWII DLC 1: The Resistance
Once more unto the breach…

The base game for COD WWII was something special and without a doubt, the best COD in years. It brought the series back to it's roots, while feeling fresh and revived the series in my eyes. The first DLC pack "Resistance" has been out on PS4 for a few weeks and I've been playing it in depth, getting to grips with 3 new maps, a new War map and the next chapter of Nazi Zombies. So, what exactly are we letting ourselves in for with the first DLC?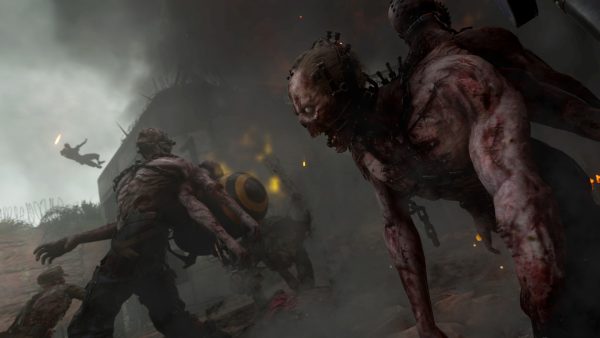 2 of the maps are new, while the third "Occupation" is a remake of a classic COD map. They are nicely varied and great fun, especially with the addition of the Prop Hunt mode that was added before the end of 2017, which I was so pleased to see after loving it on COD WM Remastered. The new War map leads you on an urban rescue mission to save Resistance fighters being transported by train. The first objective on the Allied side is freeing the fighters, followed by the destruction of key communication equipment, and ends with stopping a train.
The new Nazi Zombies chapter is "The Darkest Shore" and follows our heroes into the next chapter of their dangerous journey. Only days after the horrific disaster of Mittelburg, the crew has received intel that suggests Doktor Straub is on an island just north of Germany. Blanketed in fog, this island is surrounded by Nazi air and sea power – and crawling with the Undead. Marie, Drostan, Olivia, and Jefferson will need to battle all this and more to uncover the mysteries hidden within the Darkest Shore.


The new War and Nazi Zombies levels are brilliant and add to an already impressive package, plus hearing more David Tennant swearing in his natural Scottish accent is always gold, can we have him in every COD now?
The Verdict
The new maps add a lot of replay value to an already amazing game. It's a great start for Season Pass owners and with this indication, it's only going to get better.
Score: 9.0