PS3/PS2 Review: SingStar Queen
SingStar Queen Will Rock You…

I love a lot of Queen's songs, although not all of them. I'm glad to see that the famous band finally gets a SingStar game dedicated to them. Does it have enough to make it a worthy purchase?
Most of Queen's hits are available in the game, here's the full tracklist: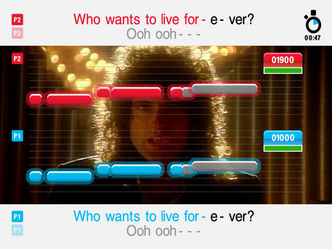 A Kind Of Magic (PS3 Exclusive)
Another One Bites The Dust
Bicycle Race
Bohemian Rhapsody
Breakthru
Crazy Little Thing Called Love
Don't Stop Me Now
Fat Bottomed Girls
Hammer To Fall (PS3 Exclusive)
I Want It All
I Want To Break Free
Innuendo
Killer Queen (PS3 Exclusive)
One Vision
Play The Game
Radio Ga Ga (PS3 Exclusive)
Somebody To Love
The Show Must Go On (PS3 Exclusive)
These Are The Days Of Our Lives
Tie Your Mother Down
Under Pressure
We Are The Champions
We Will Rock You
Who Wants To Live Forever
You're My Best Friend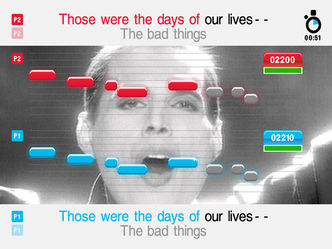 It's an odd choice for Sony to exclude some songs from the PS2 version to make it exclusive for the PS3, but I guess they want to entice people to pick up that version instead. As in each SingStar game, each song comes with the music video. Now there are some great tunes here like Who Wants To Live Forever, Bohemian Rhapsody and Somebody to Love. I'm surprised that Princes of the Universe isn't in the game…it's a shame as I really enjoy that one.
The music videos are in standard definition, which is unfortunate for those who picked up the PS3 version expecting it to look better. There are really no visual differences between the versions other than crisper menus, but then again you get a few more songs with the PS3 version…so ultimately it is the better of the two.


SingStar Queen follows the same pattern of SingStar ABBA, limiting its audience to those who enjoy the music of the group. It would have been nice to finally include some trophy support for a SingStar game; it'd give me an excuse to keep singing Who Wants To Live Forever over and over. It's a great selection of songs, if you are a Queen fan…otherwise it's pretty hard to recommend.
The Verdict
SingStar Queen provides many of Queen's greatest hits to sing to, which fans will love…despite the absence of Princes of the Universe from the tracklist. It doesn't set a foot wrong and there's nothing better than belting out a classic tune like Bohemian Rhapsody, apart from upsetting the neighbours…