PS3 Review: SingStar ABBA
ABBA fans rejoice as SingStar dedicates an entire game to the band

After winning the 1974 Eurovision Song Contest with their smash hit Waterloo, ABBA went on to become one of the most successful groups in pop history. And now the millions of ABBA fans across the globe can sing and dance along with dozens of classic tracks, thanks to SingStar: ABBA, then upload their best performances to My SingStar Online. Including 'Mamma Mia', 'Dancing Queen', 'The Winner Takes It All' and many more, as well as all the classic SingStar game modes, it's a celebration of great pop music and perfect for any SingStar party.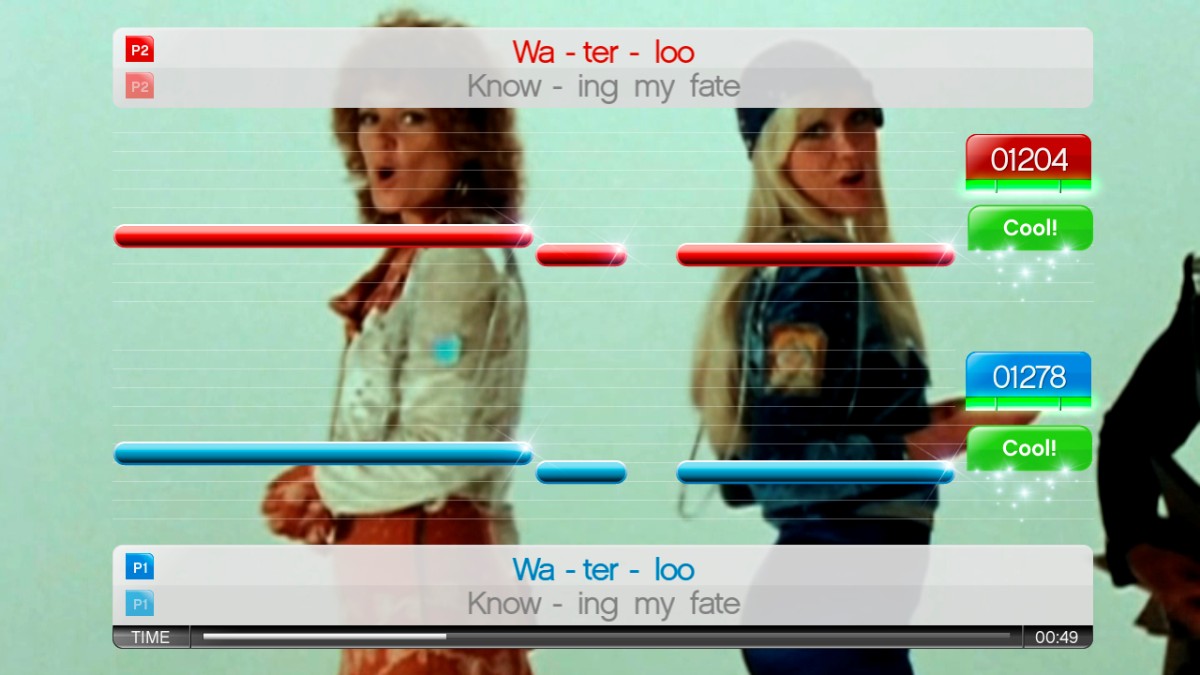 ABBA has always been one of the biggest bands around. Mamma Mia The Movie sold move DVD's than anything else before it, I'm not a fan of them…but for those who are, this game will be much enjoyed.
Before I go into specifics, here is the track list for SingStar ABBA:
Tracklist:
Chiquitita
Dancing Queen
Does Your Mother Know
Fernando
Gimme! Gimme! Gimme! (A Man After Midnight)
Happy New Year (PS3 Exclusive)
Head Over Heels (PS3 Exclusive)
I Do, I Do, I Do, I Do, I Do
Knowing Me, Knowing You
Mamma Mia
Money, Money, Money
One Of Us
Ring Ring
SOS
Summer Night City
Super Trouper
Take A Chance On Me
Thank You For The Music
The Day Before You Came (PS3 Exclusive)
The Name Of The Game
The Winner Takes It All
Under Attack (PS3 Exclusive)
Voulez-Vous
Waterloo
When All Is Said And Done (PS3 Exclusive)


Now that's a pretty big list with all the classic ABBA songs that you would expect. Basically, SingStar ABBA does what it says on the box…a rarity in games these days. While fans will love it, I can't see how non-fans like me would. That's the problem with releasing band specific games like this, they don't appeal to everyone and although it's bound to sell well if the Mamma Mia DVD sales are anything to go by, I can't see it being embraced by everyone.
Now if you read my Lips review, you'll know that I prefer that to SingStar because of the ability to upload your own music and its easy. SingStar's microphone is heavy and chunky when compared to Lips' mic, but it's silly comparing the two as the vast majority will go for SingStar over Lips any day. Music videos are in standard definition, which is a shame. It would have been great to see them in HD, especially for the price of admission.


The whole thing seems a mess to be honest, why dedicate a whole game to one band? All it does is limit your audience. It's like when Guitar Hero made a game for Aerosmith, I only liked a few songs and once I reviewed it, I never played it again. The same applies to SingStar ABBA but even worse since I don't like them much. It's ok for a few songs at a Karaoke night or something, but that seems to be the only appeal I can see for it.
The Verdict
What more is there to say? SingStar ABBA contains the same interface as every other SingStar game but has dedicated an entire game to the group. Fans will be ecstatic, but others will leave this alone…I know I will.