PS3 Review: Pro Evolution Soccer 2014
With a new engine, is it time to switch to PES?

The FIFA vs. PES debate has been going on for a good number of years now, once PES offered the best football experience while FIFA had control of all the big name clubs and players, but over the years FIFA has improved in quality and overtaken Pro Evo in this area, leaving gamers wandering just why they should pick up a football game that's lost its way and doesn't have any key players or teams.


Last year's effort was a step in almost rebooting the franchise with a back-to-basics method while improving the gameplay that has been lacking in past years. Pro Evolution Soccer 2014 keeps pushing this message but comes with a brand new engine and looks a lot better than past efforts and is a much needed improvement. On the other hand, the presentation for menus and the like is a little on the bland side and overall the game feels like it's taken one step closer to greatness while retaining some of the issues that hold it back from toppling FIFA.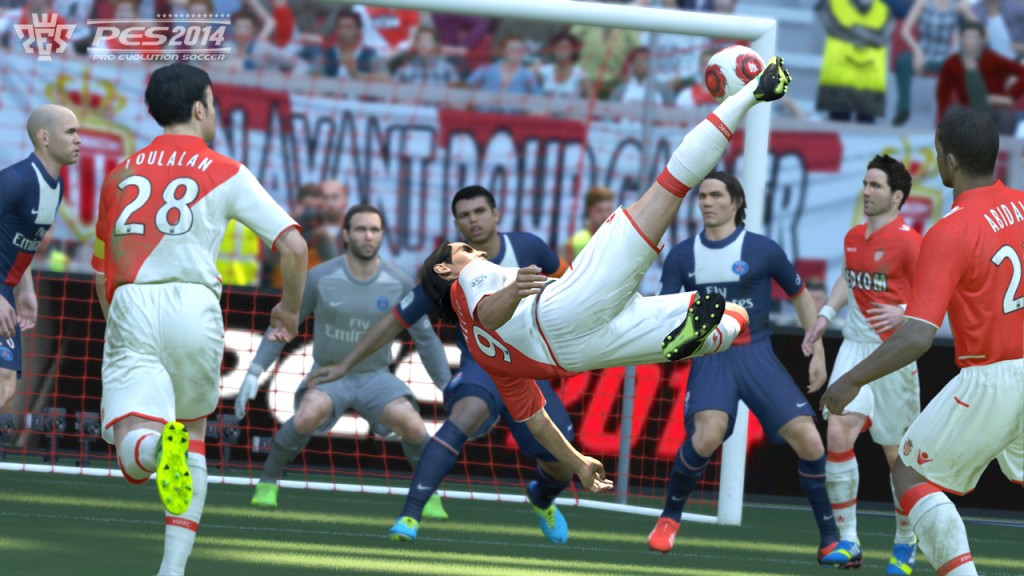 There isn't a lot of variety in game modes either, there's the basic quick matches, being able to be a player-manager and enter all the tournaments like Champions League and Europa League.etc, but besides this and online play…there isn't a whole lot to the package. Master League returns but it's unchanged from last year. In terms of control though, PES 2014 is a joy to handle and I'm terrible at football games but even I was able to pick it up quickly and master the basics.
The Verdict
So on the whole, Pro Evolution Soccer 2014 is a return to form but also a great improvement over last year's game. Having said that, there's still a lot of work that needs to be done to catch up to FIFA just in terms of getting some bigger licensed clubs involved and including more game modes. Despite this, it's a step in the right direction for the series and hopefully PES 2015 will continue to stride towards excellence.