PC Review: Vampire: The Masquerade – Coteries of New York
Vampire Noir anyone?

Vampire: The Masquerade – Coteries of New York presents the conflict between two vampiric factions: the traditionalist Camarilla and the fiercely independent Anarchs among the iconic landmarks and night lights of The Big Apple. It's a unique, atmospheric, single-player narrative experience, set in a rich, fully licensed, globally recognized universe of Vampire: The Masquerade 5th Edition.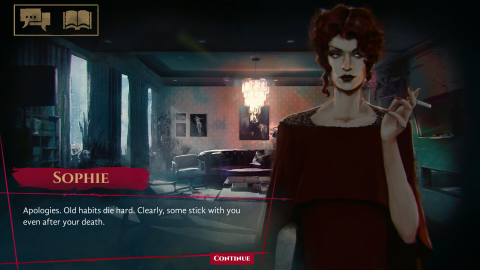 I have to admit that I haven't played a Vampire: The Masquerade game before, but I was surprised to find out that Coteries of New York is more of a choice-based text visual novel than the likes of Bloodlines which was more action orientated. On top of that, what's available right now isn't the entire full story as more content will be added next year which makes the game more of a "starter" leading upto the "main course". You can pick from 3 groups that will give you benefits in dialogue, but ultimately the ending is the same despite your choices and like I said, more of the story is yet to come, so it's not really an ending at this point…more of a cliffhanger.
Despite this, the visual novel style works well, and the artwork is nothing short of spectacular. I'd have loved for it to be longer than a few hours, but fingers crossed that it won't be too long before the rest of the game heads our way. The game is also heading to consoles early next year, so I would imagine that it would hopefully launch around then.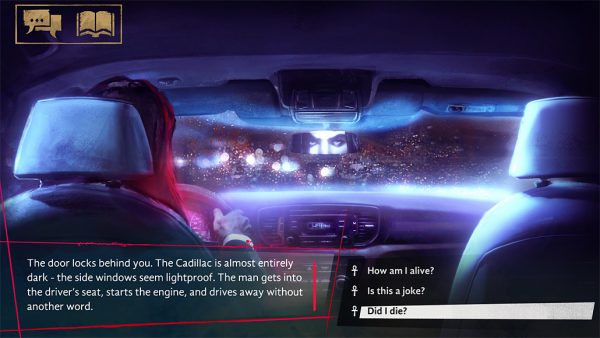 The story itself is a bit hit and miss, the game has an odd tone to it and the choices you are given are mixed overall. That being said, it does provide fans of VTM the content they've been seeking, even if it is brief.
The Verdict
While not fully complete at this point, Vampire: The Masquerade – Coteries of New York is a decent visual novel, even if it misses the mark with its choices. The art style is superb and definitely worth watching when the next content arrives to get your teeth into.
Score: 7.0