PC Review: Alan Wake
After 7 years, Alan Wake finally hits PC. But has the wait been worth it?

Alan Wake was originally announced as a pure Games for Windows title all the way back in 2005, but it ended coming out exclusively on Xbox 360 as Remedy partnered with Microsoft. The end result was a truly great psychological thriller that earned a 9.3 rating from yours truly back in May 2010. Since then, a spin-off has come out and now the original has finally been released on PC, with all DLC and plenty of goodies in the retail version which includes stickers, a poster, postcards from Bright Falls and the official soundtrack. Sounds like a bargain for £20-£25. But is it too little, too late?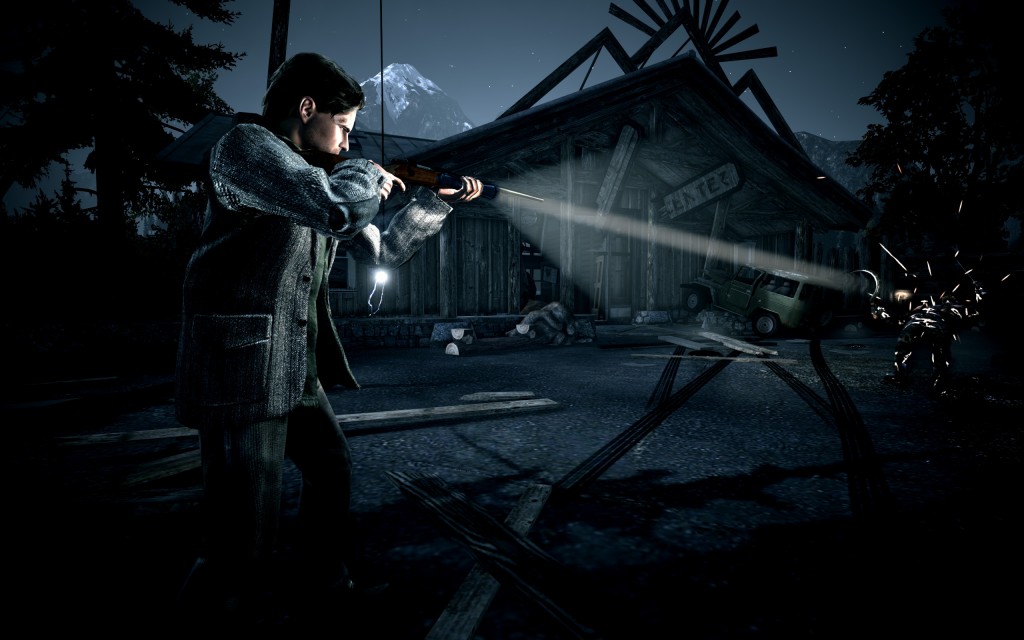 The story follows the writer Alan Wake who goes to the town of Bright Falls with his wife Alice, when all of a sudden his holiday home vanishes with Alice inside. It seems that one of Alan's stories has come to life, which would be easy if he actually remembered writing it…Bright Falls is a treacherous and creepy town with residents that want to kill you. But Alan can fight back with his flashlight and weapons. The story is a real stroke of genius and I really have high hopes that Alan Wake 2 will see the light of day at some point. The additional episodes add to Alan's nightmare, but it still leaves us without an ending to the main story, which is why I hope a sequel emerges.
Alan Wake plays like a third-person shooter, and yet it has a bit more strategy to it than that. Light is your main weapon, be it your flashlight, flares or at one point, even fireworks. There are tons of collectables hidden around like coffee thermoses and manuscript pages, Alan isn't alone in his quest to rescue his wife and is accompanied by Barry, who is the comic relief of the game. Alan Wake isn't necessarily a scary game in conventional terms, but it does have that survival horror feel to it when running away from enemies with very little ammo to use. Conserving your ammo is a must and needs to be used only when the enemies are stunned from light, or you are just wasting your bullets.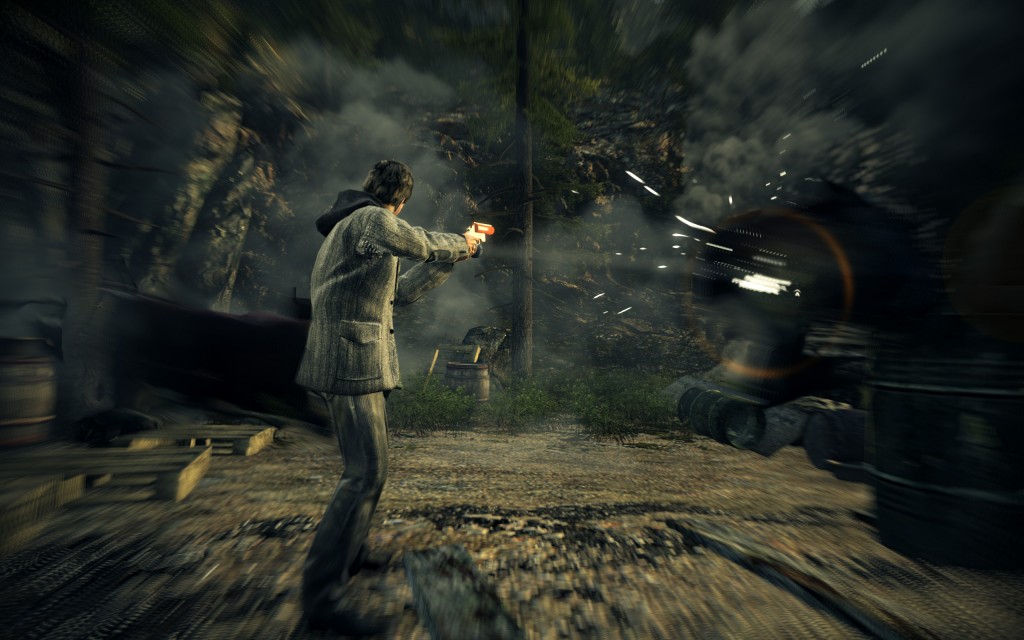 You can play the game with a keyboard/mouse setup or plug a wired Xbox 360 controller in for that setup if you wish. I prefer the controller setup, but I know many prefer the keyboard/mouse style when it comes to PC shooters. In terms of visuals, Alan Wake on PC looks a lot better than its 360 counterpart. It supports DX10 and even pushes my power-hungry PC to its limits. Voice-acting is superb and the soundtrack is atmospheric.
The Verdict
Alan Wake on PC is great, although it does require Steam activation. I wish it supported Games for Windows so it had a separate achievement list for Xbox/PC players, but that complaint aside, it's a damn good version and surpasses the console version with its superior visuals and extras, but it doesn't offer anything new to those who've already played it.