Nintendo Switch Review: Pokémon Shining Pearl
Should you catch them all again in the Sinnoh region?
The adventure through the Sinnoh region has been reborn. Experience the nostalgic story from the Pokémon Diamond and Pokémon Pearl games in an adventure reborn on the Nintendo Switch system. Adventures in the Pokémon Brilliant Diamond and Pokémon Shining Pearl games will take place in the Sinnoh region. Rich in nature and with Mount Coronet towering at its heart, Sinnoh is a land of many myths passed down through the ages. You'll visit many different locations in the Sinnoh region, while striving to become the Champion of the Pokémon League. The original story has been faithfully reproduced, and the sense of scale in the originals' towns and routes has been carefully preserved. People who played Pokémon Diamond and Pokémon Pearl can revisit familiar places and relive familiar scenes once more. For those setting out through Sinnoh for the first time, plenty of new encounters and surprises await.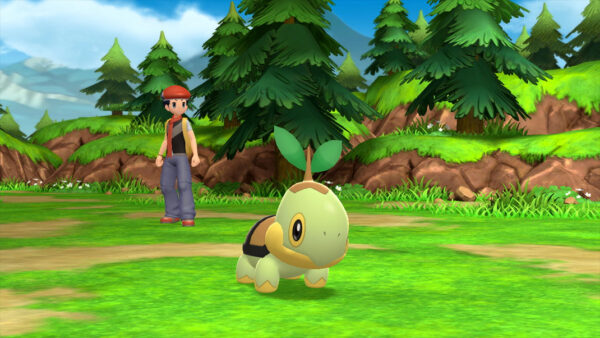 I never played the original Pokémon Pearl or Diamond myself, so getting to go through it with fresh eyes was interesting. The original games came out on the Nintendo DS back in 2006 by Pokémon developers Game Freak, while the remakes are made by ILCA who have contributed to games like Dragon Quest XI, Code Vein, Ace Combat and NieR Replicant but mostly towards cinematics and visuals from what I gather, so this is almost uncharted waters for them to be developing a full game, even if it is a remake. So, what's the verdict?
The traditional Pokémon formula is found here, and it could be argued that maybe the game could have added some new features instead of being more of the same game with improved visuals. Game Freak are also releasing a Pearl/Diamond prequel early next year called Pokémon Legends: Arceus so Pokémon fans won't have to go too long after the remakes to get their next dose of Pokémon content. It'll be curious to see if the gameplay from Game Freak's prequel will innovate where this remake didn't, and we'll find out at the end of January 2022…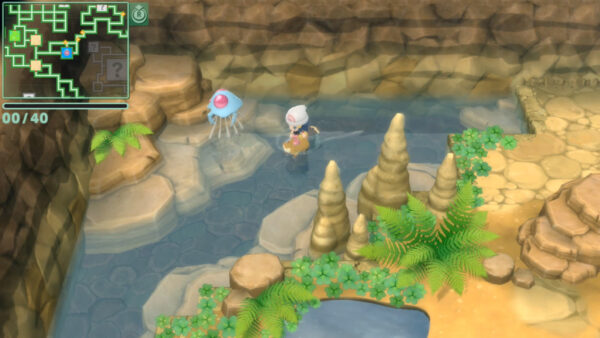 ILCA have done a commendable job however and while it may stick too closely to the original games, I think that's what they were going for. If not, then I can imagine time restraints and possible side effects of working from home during the pandemic might have had an impact on development. The good news is that it works and its true to the original with no performance issues that I noticed. The updated visuals breathe fresh life into these games and definitely deserve your attention whether you played the original versions or not.
The Verdict
Pokémon Shining Pearl is a great visual update of a classic game in the series, but maybe they played it too safe by sticking too closely to the original material. It's hard to tell if it was their intent or if development issues occurred, but its still a faithful remake overall and it's now less than 2 months till the prequel arrives…it's a good time to be a Pokémon fan right now…
Score: 8.0