Nintendo Switch Review: New Pokémon Snap
A nice calming game makes a really good change…

Photograph Pokémon in their natural habitats as you adventure through unknown islands. Seek out and take in-game pictures of Pokémon in their native environments in the New Pokémon Snap game, only for the Nintendo Switch system! You'll even discover behaviors and expressions you've never seen before when you encounter and research lively wild Pokémon. Explore environments, take in-game pictures and fill your Pokémon Photodex. Travel to unknown islands with beautiful scenery like lush jungles and sandy beaches. The Pokémon pictures you take there will be used to build your very own Pokémon Photodex.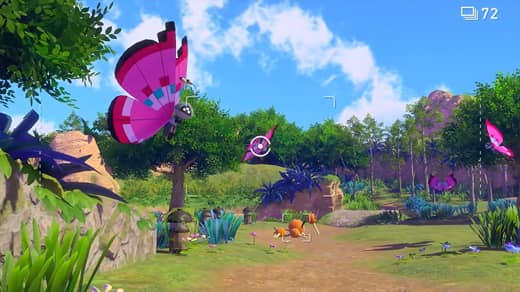 Over the past few weeks I've had my hands full with some pretty heavy games like Returnal and Resident Evil Village, so it was nice to come across a good relaxing game where you simply take photos of Pokémon in their natural habitat as you travel on rails so all you have to do is sit back, relax and snap pics of your favourite critters across a good number of regions.
It may not sound like the most interesting game out there, but the N64 game from 1999 was a big hit and something of a cult favourite among the Pokémon fans. I'm still waiting for a new Pokémon Stadium but New Pokemon Snap is nothing to be sniffed at. It's a great follow-up to the N64 game and while the content is light overall, it's still a nice way to relax after a tough day at the office or after playing some really tough, brutal and violent games.
The soundtrack is also nice and calming as you explore the Lental region. The locations are nice and varied from jungles to beaches and trying to nab the best pictures is no small feat. You'll be spending a good amount of time redoing these courses till you have the best photo poses for your Photodex. It's definitely not a game for everyone and is obviously a departure from the traditional RPG series, but I was a fan of the N64 classic and was glad to see it return in this form.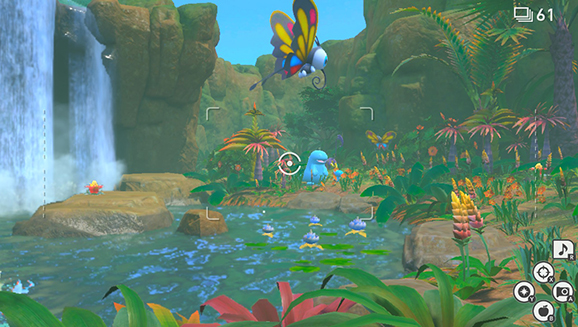 Visually, the game looks amazing with vibrant locations and well detailed Pokémon to take photos of. It runs at a solid framerate and the load times aren't too bad either. There are a few pacing problems with the game, but its still a worthy follow-up to the cult classic.
The Verdict
New Pokémon Snap isn't the most exciting game out there, but it's a damn relaxing one that is great to unwind with. It's a decent successor to the 1999 classic and I hope we get some other form of the series in the future and hopefully one day, a port of the original…
Score: 8.5