Nintendo Switch Review: Mario Kart 8 Deluxe: Booster Course Pass – Wave 1
Mario Kart is back with this first new wave of content…
A total of 48 remastered courses from across the Mario Kart series have come to Mario Kart 8 Deluxe as paid downloadable content. Eight courses will be released at a time over six waves by the end of 2023, which can all be played locally or online. Courses such as Wii Coconut Mall, N64 Choco Mountain and Tour Tokyo Blur are included in the first wave.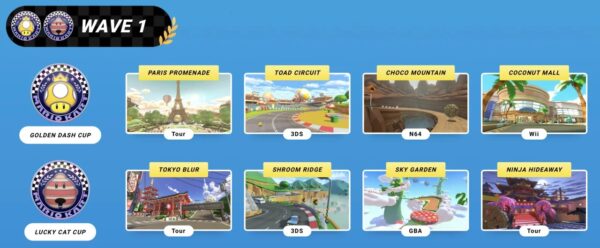 If you told me that DLC for Mario Kart 8 Deluxe would hit in 2022 a year or two ago, I would have said you were insane. I never would have guessed that Nintendo would dive back into content for a game that launched shortly after the Switch launched and even more so when that version was essentially a Wii U game with a few changes added to it, but I couldn't have been more wrong, and I've never been so pleased to be wrong…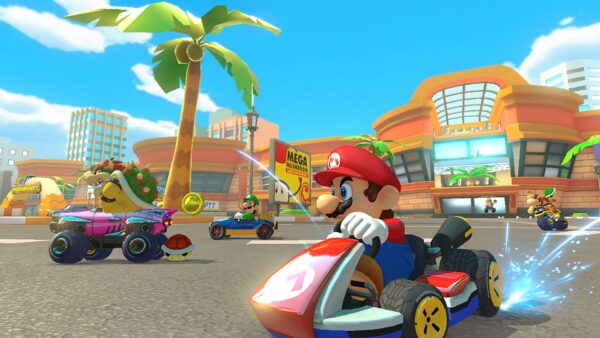 The first wave consists of 8 courses that are a mixture of tracks from Mario Kart Tour, Mario Kart 64, Mario Kart 3DS, Mario Kart Wii and Mario Kart Super Circuit (GBA). I was surprised to see tracks from Mario Kart Tour make it across to Mario Kart 8, but it's great for those who haven't played Tour and the more traditional controls are definitely better overall.
Super Circuit getting some love is also surprising since it's had no tracks appear in other Mario Kart games before, so it's good to see Sky Garden get the remastered treatment. Coconut Mall is still the best one from Mario Kart Wii and Choco Mountain from Mario Kart 64's remastered version is impressive also. Each new track is impressive, though now the question is what will be in Wave 2 and beyond? There's 40 more tracks to arrive in the next year or so and the big question is whether their favourite will make the cut…
Still, it's decent value for money if you either bought the Booster Course Pass or if you got it free with a Nintendo Switch Online + Expansion Pack membership. Whatever courses come our way in the next waves, you know you are definitely getting your money's worth here.
The Verdict
Nintendo have been clever in bringing out remastered courses for Mario Kart 8 Deluxe here and the first wave shows great quality, plus gives us hope for what's to come. I just only hope the wait for the next wave isn't too long…
Score: 8.0