Nintendo Switch Review: Go Vacation!
Should you book your ticket to Kawawii Island?
Welcome to Kawawii Island, a paradise resort where friends and family can enjoy 50+ co-op and competitive activities. There are all sorts of exciting ways to explore the island, from horseback to buggies, snow mobiles to inline skates. And to add to the fun, up to 4 players* can enjoy visiting and discovering every corner of the island together. If you're playing multiplayer, each player can use just one Joy-Con controller. Experience hours of fun and something new every day. Customize your character, costumes, vehicles and even pets! Daily presents and challenges mean that you will want to keep coming back to the island of Kawawii to explore more terrain and play through activities all over again. Mii or in-game characters of friends and family may show up, and if they do, you can compete against them anytime. Or customize your very own villa by earning over 450 pieces of furniture
Go Vacation was originally a Wii title, this Switch version is more of a port with the controls shifted from the Wii Remotes to the Pro Controller or Joy-Cons. The game contains over 50 mini-games like tennis, racing, kayaking, ski jumping, snowboarding, beach volleyball and swimming to name a few. You don't get to play them all at once though and will have to explore the island to unlock the mini-games and there are 4 different resorts to explore, each with their own unique look and type of mini-games.
Playing either solo or co-op, you'll be exploring the island either on foot or on vehicles to reach the next mini-game or activity, you also get your own villa when you can customise. The game mostly gives you the option of motion-controls and standard controls, each of which work well for the most part. There are a few minigames that are hit and miss when it comes to the controls, but overall, it's an enjoyable experience.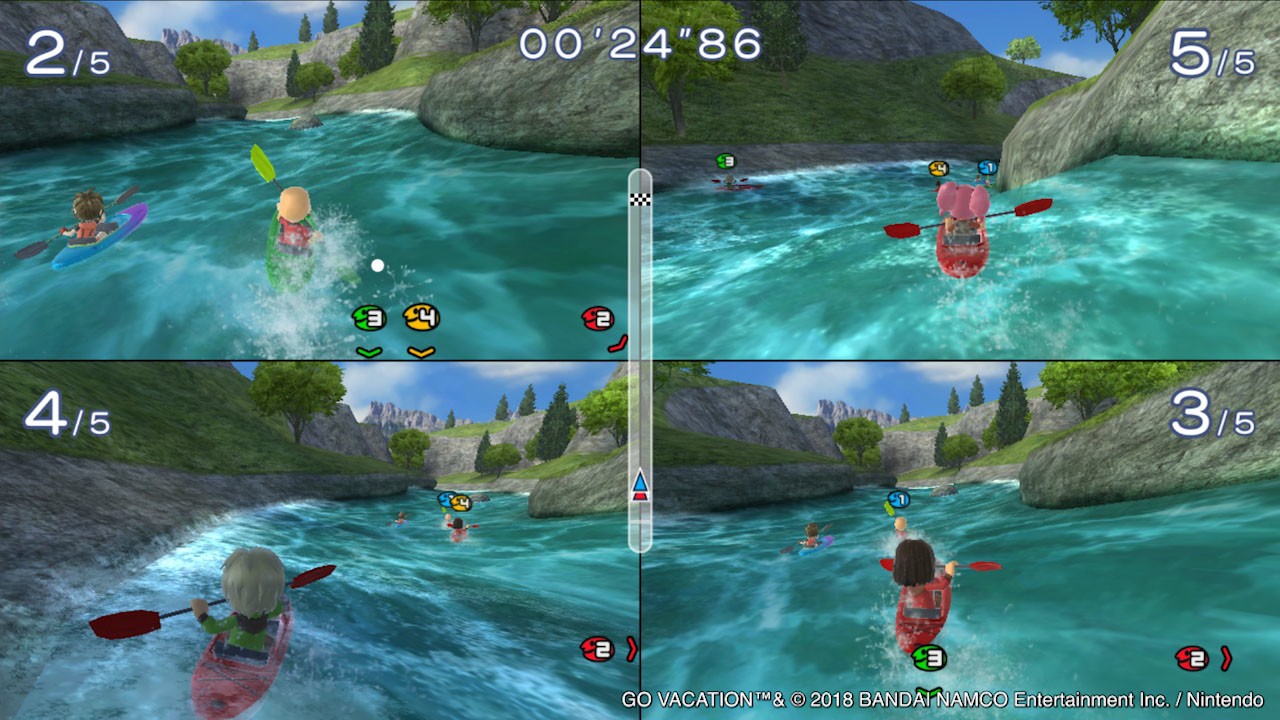 The game has received a nice visual upgrade from the Wii version and it runs at a nice framerate. It's got a simplistic look to it, but it has a nice charm to it. The game seems to run just as well in either handheld or docked mode, which is always a plus when it comes to Switch games.
The Verdict
Go Vacation may have a few dud mini-games, but the majority are fun for the whole family and will keep you more than busy over the summer.
Score: 8.0