Nintendo Switch Review: Big Brain Academy: Brain vs. Brain
Can you be the ultimate Brainiac?
Battle to see who has the brawniest brain. Take on a series of brain-bending activities that test your mental mettle in Big Brain Academy™: Brain vs. Brain for the Nintendo Switch™ system! Play a wide variety of activities, like memorizing a series of numbers, identifying an animal as it slowly comes into focus, or helping guide a train to its goal in fun, fast activities. Go brain-to-brain with friends and family in 4-player* matches to see who gets the highest score. Everyone can play together at varying difficulties, so a kid can hold their own against an adult in this battle of the brains!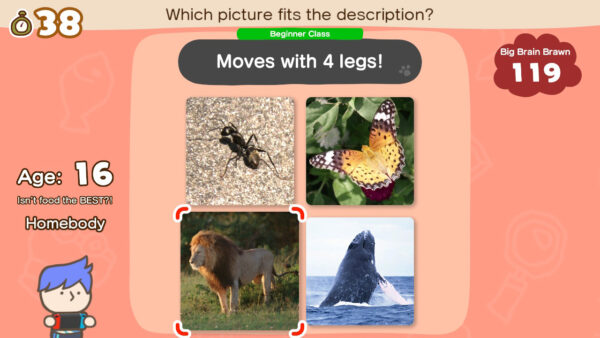 Brain Academy games are slightly different than the Brain Training series, they are more mini-game focused, and this entry takes it to a competitive level against friends or even ghost data from other players online. The games focus on different skills like memory, perception and so on over a time limit and naturally the higher score claims victory.
Some mini-games are simple like selecting numbers from lowest to highest but the size of the numbers are mixed up to confuse you or simply adding train tracks down to get the train to carry on its journey. There are 20 mini-games in total, 4 for each of the 5 categories that will test your brain to its limits. After extensive play, I kept making simple mistakes, so I know the best way to enjoy the game is in small bursts (at least for me) before losing focus.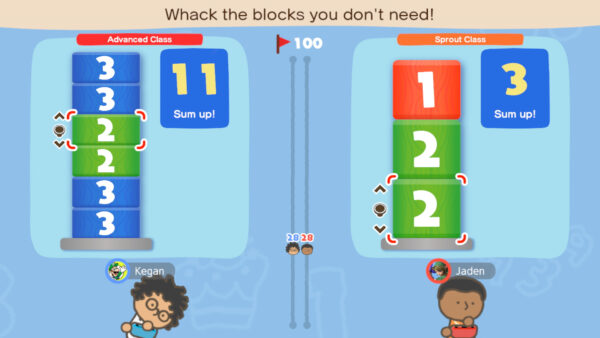 Playing against friends and family in this is good fun, but it can wear thin after a little while and ultimately become a bit predictable. The low price point of £25 even for the physical version is weird considering Switch cartridges are notoriously expensive to make, but it does highlight that the game doesn't have as much content as most games for the system.
I did enjoy the games and playing against friends, but I do wish there were more than 20 mini-games to dive into. The visuals are simple enough but do the job intended. Load times are minimal, and performance never struggled throughout.
The Verdict
Big Brain Academy: Brain vs. Brain is a decent way to challenge your brain and that of your opponents, but it does have a limited life span due to the small number of activities. I'd recommend it in short bursts, but also if you're not sure then check out the free demo before committing.
Score: 7.5