Hardware Review: Venom Marauder Universal 7.1 Virtual Surround Gaming Headset
October 12, 2017 by Admin
Can Venom make a great 7.1 headset?

Before we dig into what my experience has been with the Marauder 7.1 headset, here's a quick summary of it's features: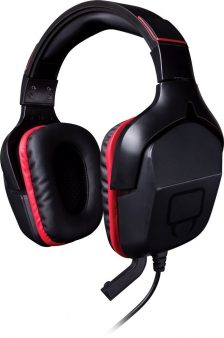 The Marauder 7.1 Virtual Surround Gaming Headset has been engineered with the most demanding gamer in mind.
Designed for comfort and maximum gameplay with an in-line volume control that allows for precise audio adjustments. The uni-directional mic is fully adjustable for clear and accurate in game chat.
Utilising 40mm Neodymium drivers, The Marauder offers a high intensity 7.1 Virtual Surround Sound experience with a powerful bass and a crystal clear range even at higher ends.
For ultimate comfort, this high end headset features a cushioned headband and ear cups plus the noise cancelling in-game chat microphone can easily be adjusted or completely folded away. The 2 metre connection cable also ensures flexibility when in use.
The Marauder Headset Is compatible with PlayStation 4, Xbox One, PlayStation 3, Xbox 360, PC and Mac. An adaptor (not included) may be required for Xbox One use depending on which controller you use.
I've spent the past few weeks putting the Marauder headset through it's paces, on each console and I have to say it's pretty impressive considering the low price of £39.99. Sure, you may need to pay for an adapter for the Xbox One controller if you own an older controller (the newer versions include an audio jack) but overall, it's pretty impressive.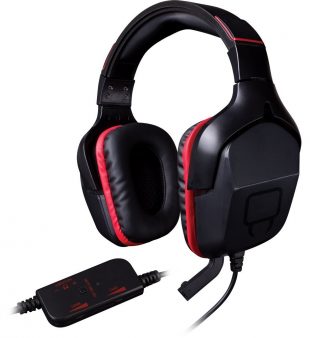 Having said that, the headset isn't flawless. The sound quality is great, but I'm not entirely convinced by the 7.1 surround sound itself while having to connect two different boxes for the experience is cumbersome. The design of the headset itself is also a double-edged sword, it looks a bit on the cheap side…but it is incredibly comfortable and the cups for your ears are a nice size.
The wires are nice and long, while the microphone nicely folds back up into the headset so you can put it away if you aren't using it, something I wish more headsets would do. The microphone quality is pretty good considering it's quite short.
The Verdict
So the big question is should you pick up the Marauder? If you are on a low budget for your headset, then this is definitely an option. It's functional, comfortable and won't break the bank.
Score: 8.0