E3 2013: PS4 Revealed
Sony's new console to cost $399/£349

Sony have finally lifted the lid on the PlayStation 4: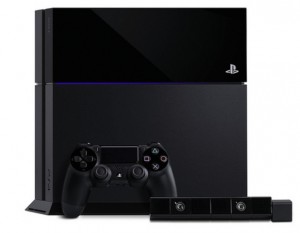 The console will cost $399/399 Euros/£349 and doesn't block or charge fees for used games, in fact there's no restrictions with them whatsoever. There's also no need to check in online every 24 hours or any "always-on" requirement.
PS4 launch titles will include Killzone: Shadow Fall, Drive Club, inFAMOUS: Second Son and Knack.
Square-Enix confirmed a Kingdom Hearts 3 (at last) and that both Final Fantasy XIV Final Fantasy Versus VIII – renamed Final Fantasy XV – will be released on PS4.
Overall I was incredibly impressed with the lower price point and it seems like they've listened to the fans regarding used games and their distaste over what Microsoft are doing with the Xbox One, hopefully this might get them to reconsider their stance since Sony really now have the upper hand. Although the new subscription for online play might leave PS fans with a sour taste in their mouth, it's not half as bad it could have been.
While no official date was given, it was confirmed for late 2013 in all regions.