Article: Best Gifts For Gamers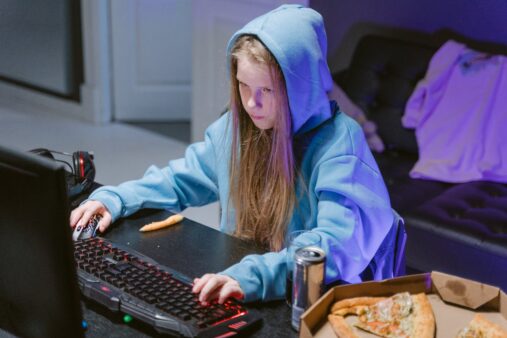 Image sourced from Pexels. CC0 License
Christmas is just around the corner, and you may be in the market for a few more gifts. Sometimes, there are those people in our lives who are hard to buy for. Those who have everything already. But, in reality, no one has everything, and if you have a gamer in your life, there is always something new and interesting to buy. Here are a few gift ideas for the gamer in your life. 
Retro Game Devices
Does anything really ever go out of style? For video games, not at all. The more retro, the better. This Christmas, get your hands on Retroid. It's old school-looking Nintendo controllers that are chock full of modern games. Any gamer will fall in love with this device as it is handheld and can go anywhere, and they will get that retro feel without having to sacrifice game quality. 
The Oculus
Once upon a time, to step into the VR world you had to go to…well…VR World. VR World is an arcade for VR games and experiences. Just how the home arcade brought some of the best games like Pac-Man and Frogger into the home, VR headsets are doing the same for virtual reality. 
The Oculus is one of the most popular VR headsets that you can have at home. You can soar through cities, play virtual games where you work in an office, supermarket, or restaurant, and fight spiders and walk planks. This game will make any gamer giddy with joy on Christmas morning. 
The Proper Chair
If you work at a computer all day then you know that proper posture is incredibly important. Backs, necks, shoulders are all out of whack with a lot of people because sitting for long periods of time is just not good for the spine. The same goes for gamers. If they are spending their time sitting and perfecting their skills, they are going to need the proper chair.
Gamer chairs like V Rocker are great for gamers because it allows them to lean forward and sit back on a soft, movable surface. This will save them some back pains, but do make sure that after a couple of hours that they do get up and move around and get some fresh air. 
Gaming Glasses 
If you are protecting their backs, protect their eyes as well with gaming glasses. These blue light beauties prevent the harmful light coming from the computer or TV screen from harming their eyes. Too much light from a computer screen can seriously damage your vision and cause eye problems. 
These glasses are a great investment. They can be used for years and in all of that time, your gamer's vision will stay healthy, 
Wireless Headset
A gamer games on a lot of different consoles. Get a headset that can connect to them all. A20 makes a wireless headset that connects to a variety of consoles so that your gamer can switch from game to game without having to take off their headset.