3DS Review: Poochy and Yoshi's Woolly World
Yoshi's epic yarn comes to 3DS…

Yoshi's Woolly World is one of my favourite Wii U games, I went through it with my partner collecting everything till we had it all. I was pleased to see it come to the 3DS for those who either didn't have a Wii U or didn't pick up the original, but having played the newer version…which is better?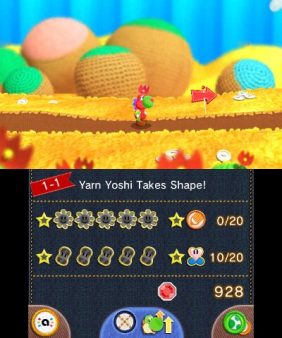 It's essentially the same game but with a few added features. Poochy pups can aid Yoshi in being used instead of yarn balls at enemies or can indicate where they might be hidden collectables. There is also a number of stop-motion animations of Poochy and Yoshi which are just adorable. I was worried that the 3DS wouldn't be able to pull off the game's charm, but I was wrong and I'm so glad I was.


It's not as strong visually, but the charm is definitely still intact and it runs smoothly too. The scale hasn't been reduced either and it too supports Amiibos, including the new Poochy one that is bundled in with special editions of the game. The great news is that there's a free demo on Nintendo eShop, so you can try the game before you decide whether it's for you or not. I think you'd be insane not to at least give it a try…
The Verdict
Poochy and Yoshi's Woolly World may not add much to the original game, but it is great for those who missed out on the Wii U version. There isn't quite enough to entice those who played the original to completion, but either game is more than worthy to be part of your Nintendo library.
Score: 8.0